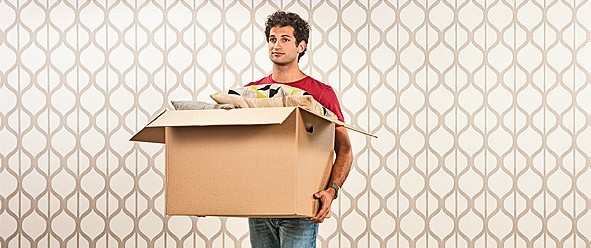 1. Got too much stuff? Get rid of it—and generate some cash in the process
Spring cleaning often leads to the urge to purge. This may explain why spring is one of the most popular times of the year for yard sales.
You can't just throw everything out on the lawn and hope for the best, though. To do it right, try these tips from Andrea Woroch, a consumer-saving expert for internet marketing company Kinoli, Inc.
2. Get organized
Sort through everything and give some thought to how you'll spread it out. Make sure you have plenty of tables or coat racks. "Presentation is key for attracting buyers and getting the most back for your items," says Woroch. She suggests neatly arranging items in categories on tables adorned with tablecloths to make the setting inviting. Sporting equipment, jewelry and furniture tend to bring in traffic. If you have a lot to sell, display the high-quality items first, then restock later. Clutter can deter buyers.
3. Be polished
Dust off furniture, polish jewelry, fold clothes and make sure items are appealing to get top dollar, says Woroch. Put price tags on everything so shoppers don't have to guess (or keep bothering you with questions).
4. Sell smart
Price things right. High prices may deter buyers, but low prices may cost you. "People like to haggle," says Woroch. If things aren't moving by the end of the sale, though, consider dropping prices. But if your unsold items are valuable, try selling them through outlets like Craigslist or eBay to get the most money for their worth.
5. Schedule wisely
Run your sale on both Saturday and Sunday. Consider piggybacking off a neighbor's sale to generate more traffic for yours—especially if your neighbor has already started advertising. Get your sale going early in the morning, when dedicated shoppers are out looking for the best buys. "Plan on getting up as early as 5:00 a.m.," says Woroch.
6. Advertise right
"Don't call it a garage sale," suggests Woroch. "The terms 'moving sale' or 'yard sale' have more positive connotations." Advertise in the local paper, on Craigslist and with posters around the neighborhood. Also use the power of word of mouth by telling friends, family and co-workers. Post about your sale on Facebook, Twitter and other social media sites. Be sure to promote the kinds of items people will find at your sale.
7. Have fun
Play music, serve coffee or lemonade and chat with shoppers to engage them. Make your yard sale a friendly, inviting place to check out, and a good time will be had by all.
There are some items you'll always want under your roof. Nationwide will protect them with Brand New BelongingsSM coverage. It helps pay to replace or repair your covered items.