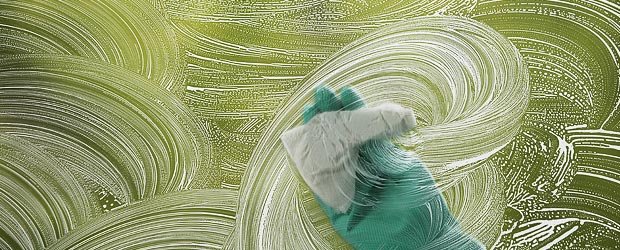 Follow our simple, 3-step plan and you'll be done in a jiffy.
Spring has sprung! After a long, cold winter, it's refreshing to shed some layers and let the light back in. However, as you've been hibernating throughout the winter and piling on the sweaters and blankets, there's a good chance that clutter—and your lists of chores—have been piling up as well.
Don't worry. Follow these key steps to get through your spring cleaning checklist so you can get outside to enjoy the season.
1. Start Small
Don't try to attack your entire house. Think about clearing one room, or even one closet, at a time.
2. Sort It Out
Go through your space and separate your belongings into categories. Determine the things you will keep on hand, store for later, sell, donate or throw away.
3. Freshen Up
Once you've cleared out the clutter, give your home some much-needed TLC.
Empty out your kitchen fridge and thoroughly clean it.
Sweep under your large appliances, like the stove and the fridge, and larger furniture pieces, like dressers, desks and the beds.
Wash the windows, both inside and out.
Clean vinyl or wood blinds and take any curtains or drapes to the cleaners.
Flip your mattress. Don't just clean your sheets; wash your pillows and mattress covers as well.
Clean your upholstery or hire a professional to do it.
After these more thorough tasks, do your usual scrubbing, mopping, dusting and vacuuming.
If it's warm enough, open the windows and let the fresh air in as you freshen up your home. When your work is done, not only will the sun be shining – your house will too!
Is your policy up to date? Schedule time with your Nationwide Agent to discuss your homeowner's insurance policy. You'll want to make sure it covers recent purchases and renovations that may have increased the value of your home or its contents.