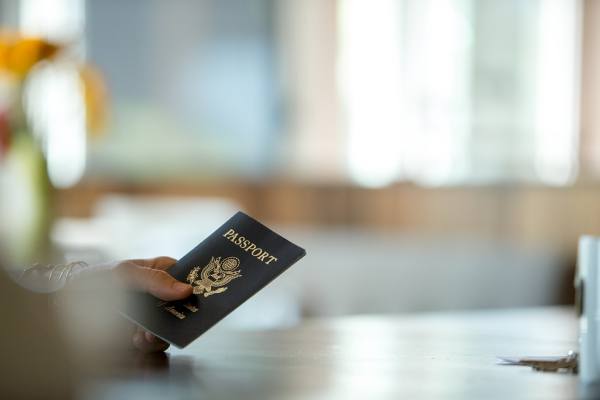 Driving or transporting your car from one state to the next is simple enough, but if you're leaving the country it's a whole different ballgame. Not having the proper paperwork or documentation can cause delays and headaches.
So if your vacation plans include Canada or Mexico this summer, make sure you have everything you need before you set out.
According to the U.S. Customs and Border Protection agency, what you need depends largely on who owns the car.
Border crossing checklist
Double-check all requirements before you leave home, and make sure all the proper documentation is in a secure and easy-to-reach place. The documents you need to keep with you include:
A valid driver's license
A current passport for everyone in the vehicle
Vehicle registration
Proof of insurance coverage
A credit card in your name
If you are driving your own car but it is not paid off, remember to bring the purchase contract from the financing institution you're using.
Crossing borders in a rented or borrowed car
If you rent the car, you must check with the agency you're renting from to make sure your rental agreement allows you to take the car into another country. U.S. Customs requires written consent to take a car across borders, so make sure it is in the rental agreement; ask your car rental agent to show you where it's written before you leave the parking lot.
Be aware that if you are borrowing someone else's car, you are going to be subject to closer scrutiny. Because officials are on the lookout for stolen vehicles, you may be delayed at the border if the name on the vehicle registration is different from your name, particularly if the car owner's address is also different from yours.
If you are borrowing the car from someone else, having a letter of permission from the owner isn't legally required, but it could help speed things up at the border. The letter includes the owner's name, contact information, his or her relationship to you, the reason that person is lending you the vehicle and the dates you are allowed to use the car.
It should also include the vehicle's make and model as well as its vehicle identification number.
Before you go on any trip that will take you out of the country, double check with your insurance agent to make sure you are covered. Most automotive policies do not include Mexico- or Canada-specific coverage, so find out the limitations of your coverage in advance and make sure you secure the necessary coverage before leaving the country.
Whether you're traveling internationally or right here in the US, check out this road trip safety slideshow before you hit the road.