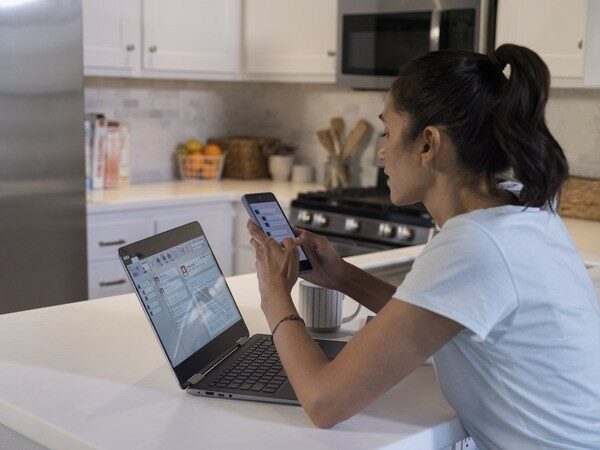 Retailers do whatever they can to attract online shoppers—free shipping, easy returns, coupons and bargains on things for your favorite foodie or your animal lover. Online shopping days like Cyber Monday have been rivaling and beating brick-and-mortar sales in many industries. Unfortunately, increased online activity entices scam artists, putting your personal information at risk. Learning how to prevent identity theft is key for safe online shopping.
Here are six online shopping safety tips you can use to protect your identity.
1. Know your vendors
Thwart cyber attacks by shopping on sites you know and trust. Make sure you get to them through a reputable search engine, like Google, or by typing in the URL directly. Online con artists are skilled at making web destinations look and feel like a familiar or legitimate retail sites. This is something to be particularly aware of when clicking on links in emails. As a rule of thumb, make sure the URL looks legitimate and isn't made up of multiple long strings of numbers and letters. If you're planning on shopping on your phone, consider downloading apps from each vendor so you know you're going straight to the source.
2. Confirm the site's security
There are two ways to verify a website's security. First, examine the URL in the address bar of your browser. If it starts with https://, the site is designed with added security in mind. Nowadays, all sites should be moving to be https, especially if they're selling products online.
Another security indicator is an icon that looks like a lock that appears either next to the URL or in the bottom corner of your web browser. This universal symbol informs shoppers the site is safe. If you can't find either marker, your web browser may be doing the verification work for you. Online browsers such as Chrome and Firefox will now warn you before making a purchase from – or even visiting – a non-secure site.
3. Avoid unsecured networks
Restrict online-shopping to your home computer, rather than using a public network. You can run regular virus checks and updates on your hardware, but you can't be sure a community computer or network is secure. Plus, a network used by the masses is generally not a safe place to share your credit card information.
If you must buy on the go, consider using a personal VPN to encrypt your transmission data, or at the very least, stick with known wireless networks. And always shield any personal information from prying eyes.
4. Use a credit card
While not everyone can be trusted to use credit cards wisely, credit cards do offer a level of fraud protection that you may not get using debit cards. In addition, credit card providers will likely notice identity theft activity even before you do.
If you're worried about getting into debt, shop instead with a cash-loaded disposable gift card. There's no fraud protection, but there is also no connection to your personal information. Plus, it can also help you stick to your budget.
5. Don't store payment information
Decline vendor offers to keep your credit card information stored in their system. It may save time, but it's risky in the long run. As evidence by recent years, data breaches are common, even among the largest retailers. Stored information could compromise your identity in such a breach.
This can also be a good move for your budget, as it's very easy to make impulse buys when payment data is already stored. Entering payment information by hand helps make you more aware of exactly what you're spending.
6. Use a reputable third party to handle transactions
Using a third party program like PayPal, ApplePay or GooglePay can be a useful way to add an extra level of security to online purchases. It prevents vendors from actually having your credit card number.
That being said, other third party payment apps, like Venmo or SquareCash, should only be used to pay people you know and trust—especially since they connect directly to your checking account.
In addition to assuring your online shopping security, remember to take precautionary measures offline too, when shopping at the local mall or retail store. Always be aware of your wallet or purse, be cautious entering your PIN at the ATM and cash register, and leave your Social Security card at home.
Give yourself a gift of peace of mind. Nationwide's
identity theft coverage
can help protect your vital information, and keep you from having to spend countless hours trying to restore your credit.