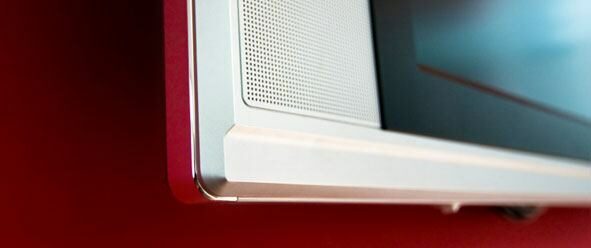 Find out when these add-ons are worth the upfront price you'll pay
After you've settled on a cell phone, refrigerator or plasma television, you're inevitably faced with another option at the checkout: an extended warranty. Before you give in to the persuasive blue-vested clerk, check out these facts about warranties.
Most extended warranties begin on the date of purchase—but most manufacturers' warranties cover the first year of use. So a two-year extended warranty is actually "double coverage" for the first year and extended coverage for only one year after the manufacturer's warranty expires.
If you purchased your item with a credit card, your card company may already extend the same coverage provided by the extended warranty. Gold or platinum card benefits, especially, often automatically extend a manufacturer's warranty for one or two years. Check with your card company before making a purchase to make sure you don't pay for coverage twice.
Warranties can be unexpectedly costly. Some require you to ship your defective item away for repair at your own expense. That can be pricey when the item is a dehumidifier or digital printer. And some warranties cost more than potential repairs, so you should generally avoid those that exceed 20 percent of the product cost. In all cases, read the fine print before signing on.
Not all retailer warranties are alike. Some offer longer terms, lower costs and better coverage. Plus, many retailers are willing to negotiate warranty costs. Don't be afraid to ask.
You've got more time than you think. Many retailers allow you to add extended coverage up to 30 days after your purchase. Use that time to investigate potential repair costs and the track record of your purchase. If you've purchased a repair-prone brand, an extended warranty might make sense. But no matter what you do, you'll feel better if you make an informed decision.
Many stores offer their employees cash incentives for upselling customers to extended warranties with their purchases. So the charmer in the blue vest may have had an ulterior motive for his kind offer to carry your printer to the car.
That's not to say all warranties or their sellers are bad. Some of them (emphasis on some) do cover items not covered by the manufacturer's warranty—normal wear, preventive maintenance, damage from power surges, etc. If you depend on your purchase to run business operations, a warranty could make sense. But do your research. In most instances, a warranty is an unwarranted expense.
Already Covered Talk to your agent or call 1-877-On Your Side® for details about what household items may already be insured in your homeowners or renters policy.