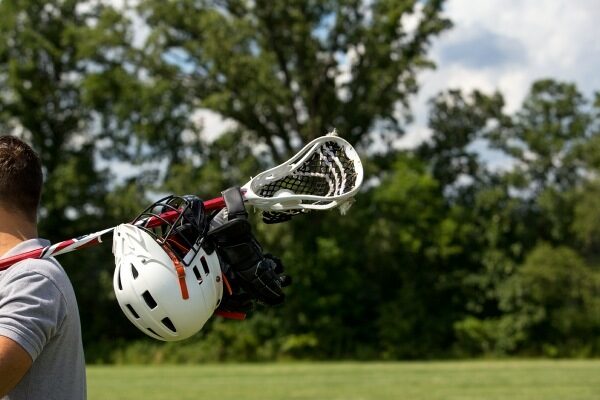 When your son or daughter begins playing a sport for the first time, there are many things that might make you nervous. How to explain sportsmanship? How can I help them stay safe while playing sports? But what parents might not consider when their child shows an initial interest in a particular sport is how that passion can take a toll on their finances.
As a child becomes more skilled at a sport, the minimal per-season fee can increase to become a costly commitment, especially if you have multiple children who want to participate. The necessary items for a child to be on a sports team, league and tournament deposits, coaching fees, travel costs, equipment, uniforms and other apparel, can not only take up space in your home, but they can also clear out your wallet, costing up to thousands of dollars per year!
Cutting down on the cost of kids' sports doesn't have to mean giving up the game. Here are some money saving tips that can help your child, and your finances, win:
Don't invest until your child is committed to a sport
When your child is still deciding which sport he or she likes best, there's no need to invest in expensive equipment that might only gather dust in a couple months. Only buy what is necessary until he or she finds the right fit.
Along the same lines, while select leagues may seem exciting, for a child still trying out a particular sport, this type of commitment might be a waste. Instead, start your child off in a recreational league, which only requires a couple hundred dollars to participate, versus a select league, which requires a far more expensive deposit, larger travel fees and a packed schedule of practices and out-of-town games.
Encourage children to try cheaper sports
If you're child hasn't picked out their favorite sport yet, push them to try sports that require less upfront costs. Leagues are usually cheaper when kids are young, so that is the best time to try a range of sports that don't require pricey equipment. Here are some of the least and most expensive youth sports to help you pick the right activity.
Cheap sports for kids to play
Soccer: Only requiring a field, markers for a goal and minimal equipment, soccer is a popular and inexpensive sport for kids to play. Shin guards can be had for less than $20, and league fees for young children often don't exceed $100.
Basketball: All you need is a hoop and a ball to start playing. Many areas have public courts that you can take your children to free-of-charge. If you're looking for a little more organization, many schools have gyms that host inexpensive youth basketball leagues on the weekend.
Swimming: Getting access to a pool might sound expensive, but many communities have public pools that won't break the bank. Check your local community center or ask other parents to find out if they know of an affordable place to swim.
Expensive kids' sports
Lacrosse: Similar to football and hockey, Lacrosse requires pricey protective equipment. There are also less league options to choose from since Lacrosse isn't quite as popular as other sports on this list.
Hockey: Hockey requires a full set of padding, skates, helmets and sticks. Add in the price of ice skating rinks, and the cost of hockey can sometimes run into the thousands.
Baseball/Softball: The days of stickball in the street are gone for most children, as America's pastime is now one of the most expensive youth sports. Gloves, bats, cleats and league fees can add up. You might be able to find an inexpensive little league for younger kids, but be warned; as children get older the costs get higher. Travel team fees can hit the thousands, high quality equipment can be expensive and practice time in the cages doesn't come cheap.
Football: Not only does football usually require a well-organized league, but the equipment itself can run into the hundreds of dollars. If you aren't willing to shell out a few hundreds of dollars for helmets and pads, you may want to reconsider having your kids play football.
Keep an eye on the deals
Many parents and sports organizations support and facilitate trading, selling or buying gently-used uniforms and equipment in order to cut down costs and waste of perfectly good apparel. If you can't find the items you need in your community, check online retailers for clearance sales.
If you need to travel and are free to book your own lodging, look online for cheap hotel deals on sites like Kayak.com, Hotwire, Expedia and many more. It is also worthwhile to explore hotel loyalty programs, which can help you accrue points for future trips to get future savings.
Search for athletic sponsorships
Some athletic organizations offer sponsored scholarships for skilled children who lack the financial resources. If you think you have the next MVP, check to see if you are eligible.
Get involved in leagues or organizations
Sometimes you can do more to help your child's dream, beyond just providing transportation, equipment, and a cheering section. If you have time to become a member of the booster club, you may be able to take advantage of waived fees in exchange for membership.