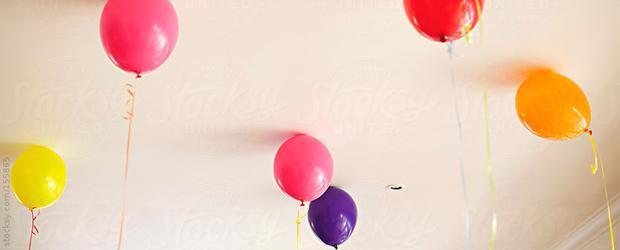 Throwing a big bash doesn't have to take a big bite out of your wallet.
It's the season for celebrations – graduations, wedding showers, engagement parties and reunions. But can you really throw a great bash on a budget?
Absolutely, say professionals who plan events for a living. "No matter what it is, you can still produce a fantastic party on a dime," says Andrew Zill, design director of the award-winning Baltimore event-planning firm Feats, Inc. "The same rules apply – first and foremost, know your audience, and who you're trying to have a good time with."
"Money isn't necessarily what makes a party successful. It's the people," agrees Cristina Verger, who runs an event planning company in New York City. "Who are you inviting and how will you make them feel welcome?"
Offer plenty of comfortable seating for older guests. If smaller children are coming, create a supervised play area for them and perhaps a separate buffet table with foods they enjoy, like mac and cheese or hot dogs.
Re-think the same-old foods – try using hot dog buns to hold crab or lobster salad, suggests Verger, or cut the buns in half so they're easier to hold. A plate of grilled vegetables will satisfy everyone, as will what she calls "recognizable food", items everyone already knows and enjoys.
Music is key to a great party, says Petra Compel, director of décor and entertainment with Feats, and a 20-year party-planning veteran. A great iPod set is easy and affordable to create – and ask friends to bring their selection, as well.
If you prefer guitar, violin, even festive steel drums, call a local music school or college music department and hire a talented local student, suggests Verger, who recently found a violinist through Juilliard to serenade a small Manhattan event.
When choosing décor, "I'm a big fan of IKEA," says Compel, who likes their stylish napkins, candles and paper lanterns. Zill uses fabric and wallpaper remnants as tablecloths or table runners. If your party is outdoors, gather flowers from your garden and put them into simple glass jars on each table, suggests Verger.
Saving on food costs might mean asking guests to contribute their skills as well – maybe a dessert potluck party. "Get your guests involved," says Zill.
Chicago-based event planner Debi Lilly, whose clients have included Oprah Winfrey and jewelers Harry Winston and Cartier, suggests a "visual, exciting theme you can bring alive through a few large pops of decor – like covering your living room ceiling with dozens of affordable helium balloons in one single bright, fun color to surprise guests as they arrive."
And, while it may seem like a splurge, renting glasses, chairs and tables (no cleanup!) or hiring a maid or bartender costs relatively little – and can hugely reduce your stress. It's your party, too!