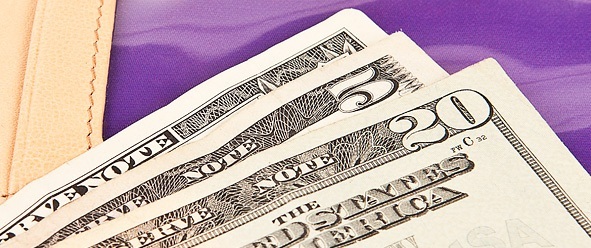 The financial world we live in can seem overwhelming at times. However, our finances directly affect the quality of our life and those of our loved ones, both now and in the future. That's why becoming financially literate is something you should definitely add to your to-do list.
Of course, financial planning is a very individualized topic, and specifics will vary based on your goals, income and other factors. Here are some tips designed to help:
Educate yourself
First, take an active role in your financial life. Even if you're working with a financial professional or your partner or spouse takes the lead on financial matters, it's important to have an understanding of key concepts.
Get the big picture
Start by making sure you're aware of everything that makes up your financial situation: assets, debts, insurance coverage and investments. Use software programs or work with your financial professional, if you have one. Or just use a pencil and paper to make a list. In addition to keeping you organized, lists can help you prioritize goals and start to form a plan.
Track your purchases
Do you know what you spend each month on groceries, utilities, coffee, gas? Writing down all of your purchases for one month can be very eye-opening and gives you a concrete look at where your money is going and how you may be able to save.
Automate it
Financial professionals agree that the best way to save money is to have it automatically deducted from your paycheck. An automatic savings plan means you don't have to remember to set money aside, and it lessens your temptation to use it.
Take full advantage
A 401(k) plan is a great starting point for retirement planning. Many employers will match a percentage of your contributions, instantly increasing your savings potential.
Review your coverage
When your life changes, so should your insurance protection. Review your auto and life insurance policies annually to see if they still meet your needs.
Diversify your assets
To help balance out market and economic ups and downs, it's important to spread your investments out among different types of asset classes. Some asset classes you can add to your portfolio are domestic and international stocks, bonds, real estate and commodities. However, the use of asset allocation does not guarantee returns or insulate you from potential losses.
Finally, take the guided tour
Consider talking with a financial professional about your goals. Many agree that working with an experienced person to create a plan can only help you get where you want to go.
No matter what you decide to do first, make sure you decide to take action. The worst thing anyone can do while planning for the future is nothing at all.
If you're ready to start investing, contact your Nationwide® agent today to learn about investing options and set up a financial review.
The information included in this publication was developed or obtained from sources believed to be reliable. Nationwide Insurance its related entities and employees make no guarantee of results and assume no liability in connection with the information provided. This publication, and the individual articles in the publication, are for informational purposes only, do not provide a substitute for engaging professional financial advice or legal counsel, and do not constitute professional financial or legal advice. It is the user's responsibility to confirm compliance with any applicable local, state, or federal regulations.
Nationwide, the Nationwide framemark and On Your Side are service marks of Nationwide Mutual Insurance Company.
LAM-1946AO.1 (07/13)