Media toolkit: Nationwide releases new ad featuring Peyton Manning
As he transitions to life off the football field, retired quarterback and Nationwide member/spokesperson Peyton Manning still finds that the Nationwide jingle is part of his everyday life. Whether it's shopping or eating at a restaurant, Peyton can't go most places without someone talking to him using the jingle. Nationwide used those experiences as the basis for the company's newest commercial starring the former Denver Broncos quarterback.
Media Resources
Peyton Lunch Campaign Overview.
Read the press release
Media Contact
Jarrett Dunbar
Downloadable Materials
Commercial
For broadcast-quality footage, please contact us.
Embed video: https://youtu.be/UPq5iMgDfYM

---
CMO Interview
We all know that Peyton Manning loves to phrase his thoughts to the tune of the Nationwide jingle. But what happens when the fans start singing the jingle to him? Nationwide explores that concept in the company's latest commercial featuring the former NFL quarterback. In this interview, Nationwide's Chief Marketing Officer Terrance Williams discusses the company's relationship with Peyton Manning and the inspiration for "Lunch."
Embed video: https://youtu.be/mwr5s41SHW4

---
Terrance Williams Quote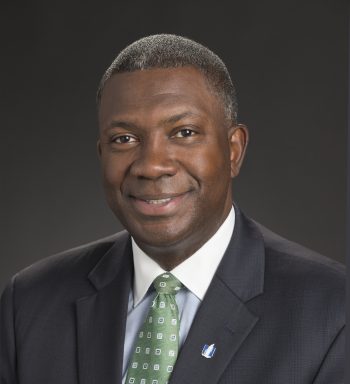 "Peyton's retirement from pro football provides Nationwide with a unique opportunity to showcase the wide variety of products and services we offer, like retirement products, banking, investments and insurance," said Terrance Williams, chief marketing officer for Nationwide. "No matter if you're an NFL quarterback, a small-business owner, a pet lover or just someone who wants to protect the things that matter most, Nationwide stands ready to help you protect your many sides with our breadth of products and services."
---
Peyton Manning Quote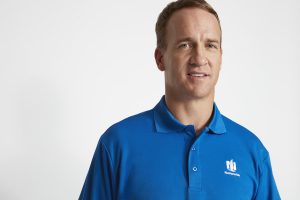 "This commercial is creative, fun and captures what has happened to me during these past few years since I've been doing these Nationwide spots," said Peyton Manning.
---
Behind-the-scenes Video
For broadcast-quality footage, please contact us.
Embed link: https://youtu.be/yn9BmbzQeDQ

---
Social Teaser
For broadcast-quality footage, please contact us.
Embed link: https://youtu.be/MfOOikhR56Y

---
Photo Gallery
To download high resolution images, click each one, then right click and select "save as".
Photo Attribution: © Nationwide