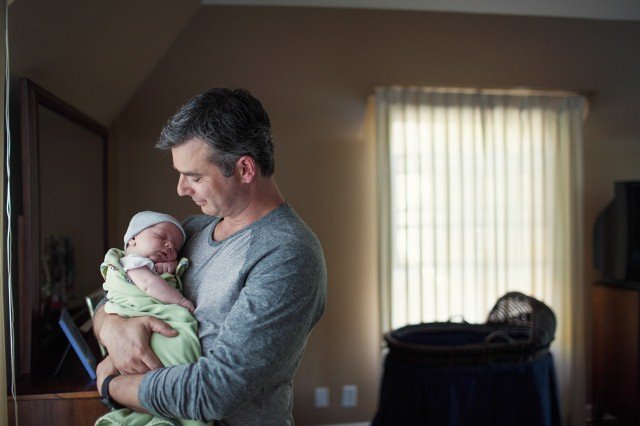 According to Parents Magazine, before your little bundle of joy arrives, there are a few things you should have lined up and ready to go. Being prepared ahead of time will make you feel less anxious about your delivery and help ensure that everything from delivery to baby's first weeks at home goes smoothly.
Hospital bag
Keep a hospital bag packed with the essentials in case of early labor. You'll want to bring toiletries, pajamas, socks, a nursing bra/tank and maternity underwear, as well as anything you need to help you relax, such as your iPod®. Bring at least one going-home outfit for the baby – the hospital will provide clothing and diapers while you are there. Don't forget about the car seat, too. Your local fire department or hospital may offer free installation, so check ahead of time.
Birthing and parenting classes
Most hospitals offer a variety of birthing and parenting classes for soon-to-be moms and dads. These classes will teach you what to expect during delivery and provide useful tips and techniques. You may be able to take a class focused on unique needs, such as a class for parents expecting multiples, infant CPR, breastfeeding and natural birth. Some classes will even give you a hands-on demonstration for changing diapers and giving your newborn a bath – a huge help for new parents who haven't had much experience around babies.
Set up the nursery
Though you might not have a ton of energy towards the end of your pregnancy, you'll want to have the nursery ready to go before bringing your newborn home. This includes washing all of the baby's new clothes, blankets and bedding. Make sure furniture is put together correctly and all screws and bolts are tightened securely. Focus on what you'll need for a newborn – you can keep the highchair and bath toys in storage for now, since your infant won't need those right away.
Make child-care arrangements
If you plan on working full- or part-time after the baby arrives, you'll need to consider setting up a babysitter, nanny or daycare in advance. Many daycares have long waiting lists so you'll want to inquire early in your pregnancy. If you plan on hiring a sitter or nanny, give yourself enough time to interview and check references before making a decision.