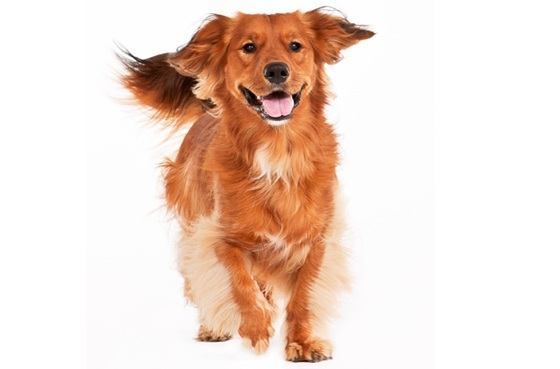 There's a long history of presidential pets, stretching all the way back to George Washington. The first president owned a parrot, horse, donkey and seven dogs: Sweet Lips, Scentwell, Vulcan, Drunkard, Taster, Tipler and Tipsy.
Here's a look at prominent presidential pets of the last few decades.
Checkers
During a 1952 speech in which he denied misusing campaign funds, presidential hopeful Richard Nixon said there was one gift he intended to keep: a black-and-white cocker spaniel named Checkers that was given to his daughters.
Liberty
President Gerald Ford also famously talked about his Golden Retriever, Liberty, during a speech: "One of those inquisitive reporters … asked Susan who is going to take care of Liberty; who is going to feed her and groom her and take her out each night or every morning? And Susan did not hesitate one minute. She said, 'Of course, it will be Dad.' So, I have this feeling — this is one Liberty that is going to cost me some of mine."
Rex
The beloved cavalier King Charles spaniel was a well-known figure during the Reagan administration. After leaving office, Rex was given a dog house modeled after the White House.
Millie
Barbara and President George H. W. Bush's English springer spaniel, Millie, has been called "the most famous dog in White House history." Bush mentioned Millie during a re-election speech, saying, "My dog Millie knows more about foreign affairs than these two bozos," referring to Bill Clinton and Al Gore.
Socks and Buddy
Dogs aren't the only pets to grace the White House halls: Chelsea Clinton's cat, Socks was First Cat of the United States when President Bill Clinton took office. He was adopted as a stray when the family lived in Little Rock. Socks' reign as First Pet didn't last through Mr. Clinton's term though – he was succeeded by Buddy, the Labrador retriever, in 1997.
Barney and India (Willie)
Laura and President George W. Bush had several pets during their stay in the White House, but two of the more well-known were a Scottish terrier named Barney, and an American shorthair black cat named India. Russian President Vladimir Putin famously criticized Bush's choice of a Scottish terrier, saying that a world leader should own large, robust dogs, and that his own black Labrador Koni was "(b)igger, tougher, stronger, faster, meaner, than Barney."
Bo
There was a lot of media speculation around the Obama family's choice of their First Pet. President Barack Obama expressed his interest in adopting a rescue dog, but had limited options due to daughter Malia's canine allergy. Bo, a hypoallergenic Portuguese water dog, became part of the family when he was given as a gift by Senator Ted Kennedy.
High-profile pets require a lot of care and protection. In 1982, canine TV celebrity Lassie was issued the first pet insurance policy in the United States by Veterinary Pet Insurance, a member of the Nationwide Insurance family of companies. Since then, pet insurance has become an option for pet owners who want to help protect against costly medical bills as their faithful companions age.