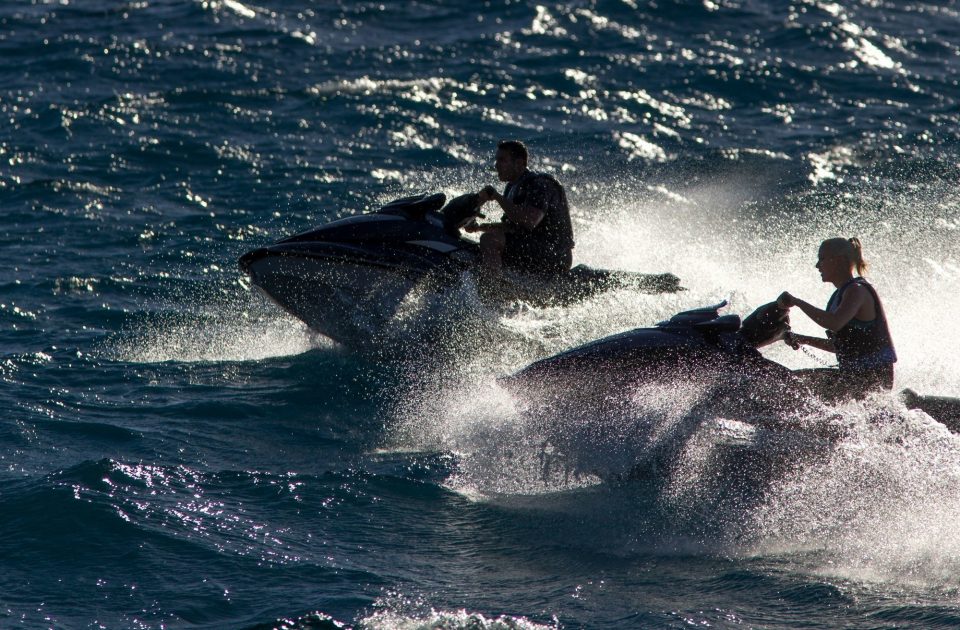 With your personal watercraft in tow, you're ready to hit the water. But before you meet the waves, make sure you consider the latest accessories and gear. We've rounded up some here: 
1. 
Waterproof case
Even if your cellphone is waterproof, it probably won't float if dropped in the water. A floating, waterproof case can protect your keys, phone and wallet. 
2. Folding paddle
If you run out of fuel or your PWC breaks down, you may have to paddle back to shore. A folding paddle is 
a wise investment.
3. Traction mats
If your PWC doesn't have traction mats to help grip your footwear, you may find your feet slipping and 
sliding. Consider customizing your PWC with a high-quality traction mat. Learn how to 
remove and install 
PWC traction mats
.
4. PWC Cover
A quality cover can protect your watercraft from the elements while it's being towed and during storage in the off-season. Keeping it under wraps can safeguard its finish as well as the mechanicals. 
5. Life jacket
While most states require PWC riders to wear life jackets, it's simply wise and practical to wear one when you're riding. Make sure your life jacket is made specifically for personal watercraft operation.
6. Riding goggles

 
Regular sunglasses usually don't give you the protection you need when on your PWC. Riding goggles offer better UV protection, a more secure fit and a clearer view.  
7. Anchor
No dock in sight? Drop an anchor a few feet from shore to avoid scratching the bottom of your watercraft 
on sand or rocks.