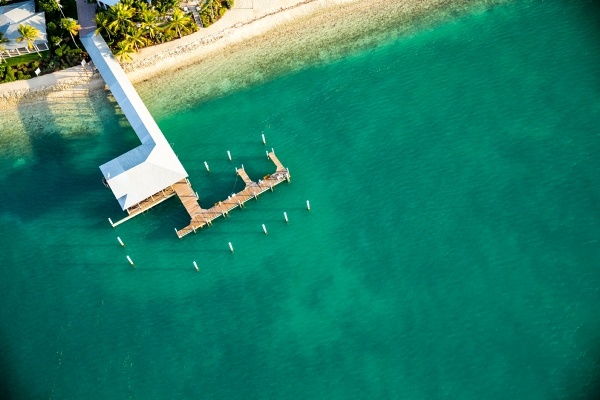 Whether you've owned one before or you're new to riding a personal watercraft (also known as a PWC), selecting a PWC that best suits your lifestyle and budget requires research and time. To help make the selection process easier for you, we put together these buying tips for personal watercraft.
Knowing What to Look For
Start by assessing what you will primarily be using your PWC for. If you're planning to tow wakeboarders, you may want to get a PWC model that has good horsepower and a large mirror for a good view behind your boat. If you plan on using your PWC primarily for transportation, you may want one with good fuel capacity and storage options.
The size and type of seating on your PWC is also important. Take a look at the types of PWCs below to get a better idea.
1. One Seater – For single riders with a focus on performance
2. Two Seater – More stable than one seaters, these allow you to ride with another passenger
3. Three and Four Seater – Offers room for more passengers and can often be used to tow a water skier, wakeboarder or tube
4. Stand Up – For riders who are more experienced, this type of PWC is bigger and requires the rider to stand while steering
Whether you buy used or new, you should always make sure the seat is comfortable (most models have adjustable seat positions), as this is where you'll be spending most of your time. Take notice of how it feels when sitting with your hand on the throttle and ensure you can easily see and reach the gauges and switches. The footwells should be comfortable as well.
Buying a new Jet Ski
If you opt for a new watercraft, it's best to purchase one from a reputable dealer as they will be able to provide the appropriate guidance and documentation such as:
A warranty
The owner's manual
Datatag registration number
Keys
Lanyard or kill cord (key connected to a cord used to stop the engine if the rider falls off)
Buying a used Jet Ski
Purchasing a used PWC can be a money saver, but riders should be cautious and look out for any issues before buying. Here's what to look for when buying a used Jet Ski:
Make sure the Jet Ski is registered – Start by making sure the PWC has been properly registered, as most states require that watercrafts have a title. Check the Hull Identification Number (HIN) and the Vehicle Identification Number (VIN) on the hull to ensure they match the numbers on the title.
Check for rust on the hull – Check the nuts and bolts on the motor for indications of corrosion. Rust there could mean the engine did not receive proper maintenance by the previous owner and thus could have damage.
Look for wiring issues – There shouldn't be any loose wires hanging from anywhere on your PWC. All terminals should be secured, as loose wires could easily become wet and corrode. Electrical equipment in a marine environment only has a limited life span, and connections corrode more readily than on a land vehicle.
Look for signs of water leaks – Look for signs of leakage at the head, exhaust or any hoses inside the hull. If possible, take the PWC for a test ride, as you can more easily spot water leaks in the hull. Leaks could mean that hoses are cracked, fittings are loose or seals or gaskets are in poor condition.
Consider low hours – Finding a PWC with low hours and easy usage is ideal, as lower hours usually means a lower age. While newer watercrafts generally have hour meters, older models may not; be sure to inquire about the hours of the PWC you're considering.
Inspect the intake grate and impellor – Inspect these two areas carefully, as rocks or sand traveling through the intake and out the impellor could cause serious damage resulting in expensive repair costs.
Test the throttle and handlebars – Test both to ensure that they are operating smoothly. Make sure you know how to safely ride a Jet Ski before taking it out for a test ride.
While it's extremely important to view a PWC prior to purchasing, there's only so much you can see with a strictly visual inspection. If possible, have a professional mechanic perform a more thorough inspection to make sure you're making an informed purchase.
Having the proper personal watercraft insurance is an important part of the process as well. Learn more about the available coverage options today.