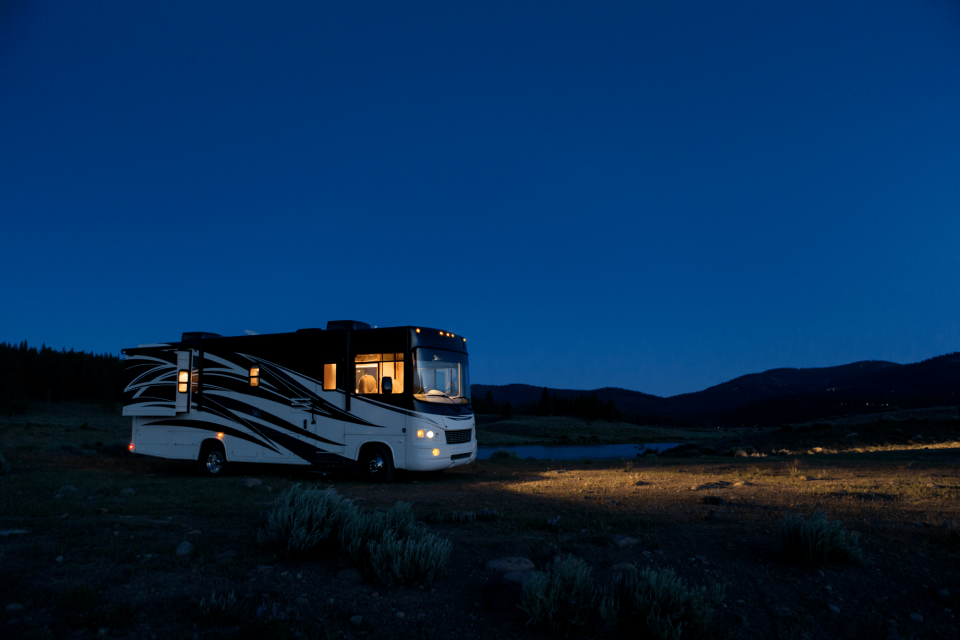 Buying a recreational vehicle can be an exciting purchase, but don't forget the accessories. Here are some of the essentials:
10 Items for Your RV
1. Wheel chocks –  These wedges are placed against the wheels of the RV and help to keep it steady and stable.
2. Sewer hose – You may find the hoses that come with your RV are too short; longer ones are usually more useful.
3. Water filter – A water filter can prevent chlorine, sulfur and other chemicals from seeping into holding tanks and water lines.
4. Water pressure regulator – Campgrounds often have various levels of water pressure that can cause damage to your RV's water hose, pump or internal lines and even flooding – situations that may be prevented by a pressure regulator.
5. Power cord adapters – Having a variety of electrical adapters on hand, including a 30A-15A, 30A-50A and a 50A-30A, give you more options to stay powered up at a campground.
6. Coaxial cable – Accessing cable TV at a campground usually requires a coaxial cable at least 25 feet long.
7. Clothes storage/accessories – When hanging clothes in a moving RV to dry, use felt hangers to keep them from falling. If closet space is minimal, invest in plastic storage boxes as well.
8. Solar panels – Solar panel systems can help you to maintain a charged battery and keep your electronics fully powered.
9. LED lights – LED bulbs give off less heat than traditional light bulbs, better withstand vibration and usually last longer.
10. Wide-screen GPS – A wide-screen navigation system can be easier to view, especially when you're traveling to new destinations.
For more RV accessories, review our RV checklist.
An RV insurance policy is an item you need and can count on. Learn about Nationwide's RV coverage options.