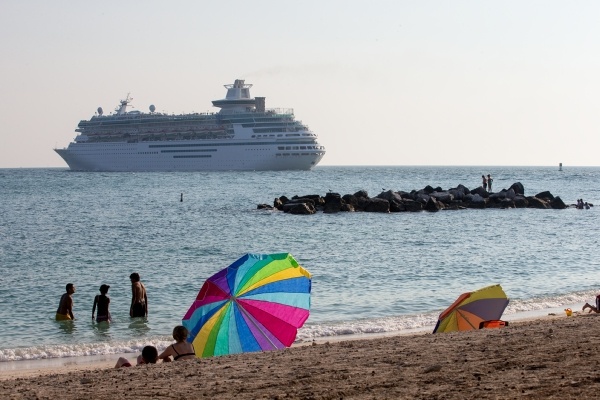 Cruises are a popular way for seniors to travel. More than 24 million passengers boarded cruise ships in 2016, and about half of them were seniors. [i]
Some seniors are living on cruise ships, or they're switching from cruise line to cruise line. That's because the cost of staying aboard a ship is sometimes comparable to, or even cheaper that, living in an assisted living facility. [ii]
Whether you're looking for an extended stay or just want to take a short break, senior cruises offer a lot of amenities for older travelers.
What seniors should look for in a cruise
When it's time to pick a cruise, you have a lot of options. Some of the best senior cruises and lines offer these amenities:
Cruises that offer upscale service tend to draw retirees. Cruises with luxury services aren't typically geared toward the younger generation that's more interested in parties and events and less interested in the quality of service.
As you get older, your medical needs change. Look for a cruise ship that has a decided medical facility on board that can handle any special needs that you might have.
If you have mobility needs, look for cruises that offer wheelchair-accessible staterooms and staff that can assist you with moving about the boat.
In addition, look for senior cruises that offer a shuttle service from the boat to the port city. In some cases, getting to the main area of a destination can be a lengthy walk. Having a shuttle service may be a deciding factor for you.
No charge for non-alcoholic beverages
Some cruises aren't inclusive in ways that you expect. For instance, many charge you a fee for soda, water, coffee and tea – even if you paid for an all-inclusive package. Shop around for cruises that include all beverages and meals in the ticket price.
The best senior cruise destinations
Are you wondering where to cruise to? Here's a list of ideal cruise destinations for seniors:
To see glaciers, waterfalls and breathtaking views, Alaska is a great place for seniors to visit — and you don't even need a passport. Alaska offers a variety of activities that are great for low-key days.
For another trip that's on U.S. soil, consider sailing to cities in Florida. Give Miami a try, or visit one of the Florida Keys like Key West. You'll find plenty of senior-themed activities in this state where golfing, fishing and fine cuisine are easy to find at every corner.
Surrounded by white sandy beaches, golf resorts and beautiful ocean views, the Caribbean is a must-see for seniors. Since it's fairly close to the Florida coast, seniors can book shorter cruises and experience all that the various islands have to offer.
Travel tips for senior cruises
No matter what cruise line you select or which destination piques your interest, there are a few tips to make the most of your travels:
Talk with your doctor before cruising
Before you sail, talk with your doctor about your plans. Be sure to get enough medication to bring for the entire trip.
Plan minimal shore excursions
To save money, you can plan shore excursions in advance, but you don't know how you'll feel on any given day. Consider planning a few activities for your trip, but keep your schedule open so you can do what makes sense for your comfort level.[iii]
Skip the purse and wallet
Rather than using a traditional purse or wallet, consider a money belt that goes around your waist or a neck wallet that you can tuck into your shirt or coat. Doing so discourages thieves from nabbing your cash, credit cards and ID.[iv]
For more tips on what to bring, check out our cruise packing guide.
A cruise is an investment, and it's important to protect it. Before you go, buy cruise travel insurance that covers port of call itinerary changes, ship-based mechanical breakdowns and delays in arrival or departure. Get a quote for cruise travel insurance from Nationwide today.
Above all, enjoy your time away. No matter which one of the many senior cruises you pick, you're sure to make lasting memories. Learn more about staying safe while you're traveling to enjoy the trip of a lifetime.
[i] "Ahoy Matey, More Folks Retiring on a Cruise Ship," CNBC (July 27, 2016).
[ii] "Ahoy Matey, More Folks Retiring on a Cruise Ship," CNBC (July 27, 2016).
[iii] "7 Top Cruise Tips for Senior Travelers," Cruise Critic (September 14, 2017).
[iv] "10 Travel Tips for the Elderly," Aging Care.