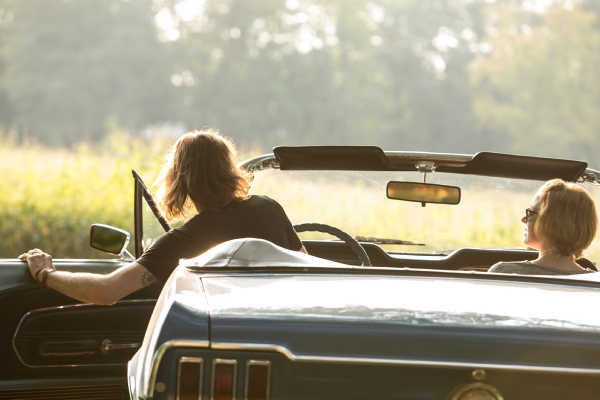 The road trip has become an American tradition, and it seems that nothing – congested roads, advancements in air travel or even the price of gas – can take away from its mystique and appeal.
At its heart, the road trip has remained the same; people in a car going from Point A to Point B, with lots of stops for photos and bathroom breaks along the way. But technology has forever changed some of the ways we approach and appreciate the modern road trip.
The essentials for a good road trip in the past were a reliable map, some snacks, a few magazines or books for passengers to read and a list of emergency phone numbers, "just in case." But today, getting from here to there is a little different, so here are a few tips for the modern road tripper:
1. Know before you go.
Even though you have a GPS or mapping app providing you with directions, you'll want to review the route you're going to be traveling. Apps can sometimes go awry and give wrong directions, or you may lose a signal, so you want to have at least a general idea of the route you'll be traveling before you head out.'
2. Weather or not…
Most of us pack for our destination – but what about the weather along the way? Knowing the weather conditions along your route will not only help you pack the appropriate clothes, but it can also keep you alerted to any potential weather-related dangers. Consider downloading an app that will offer weather alerts so you can stay informed of changes in the weather and plan accordingly.
3. Entertain the passengers
In the "old days," road trips depended on the creativity of the passengers to help pass the time. They'd play games ("I Spy" and 20 Questions") and, when creativity and patience expired, it gave way to the phrase, "Are we there yet?" These days, thanks to portable devices and in-car players, passengers can watch DVDs or pre-downloaded movies on a tablet. Make sure you've tested (and charged) all the equipment before you leave; a short "test run" could remind you of something you've forgotten – like headphones for the kids so the whole car won't have to listen to the audio of their favorite movie for the hundredth time.
4. You've got the power!
All these electronic devices will eventually run out of juice, so make sure that you have all the charging cables needed to keep everyone powered up through the trip. Do you really want your tween's iPad to go dead in the middle of a binge-watching session of her favorite show? Make sure you bring chargers that can plug into the car's power supply; smart phones use more power when in a moving car because they're trying to locate a signal.
5. Take the TV, too!
Gone are the days when we were bound by a set TV schedule; these days, we can usually access our favorite shows on-demand. If you don't already own one, check into buying a streaming stick that will let you watch your shows when you're ready to kick back in the hotel after a full day on the road.
Before you set out on your road trip, make sure your car is covered. Learn more about how Nationwide car insurance can help protect you and your car.