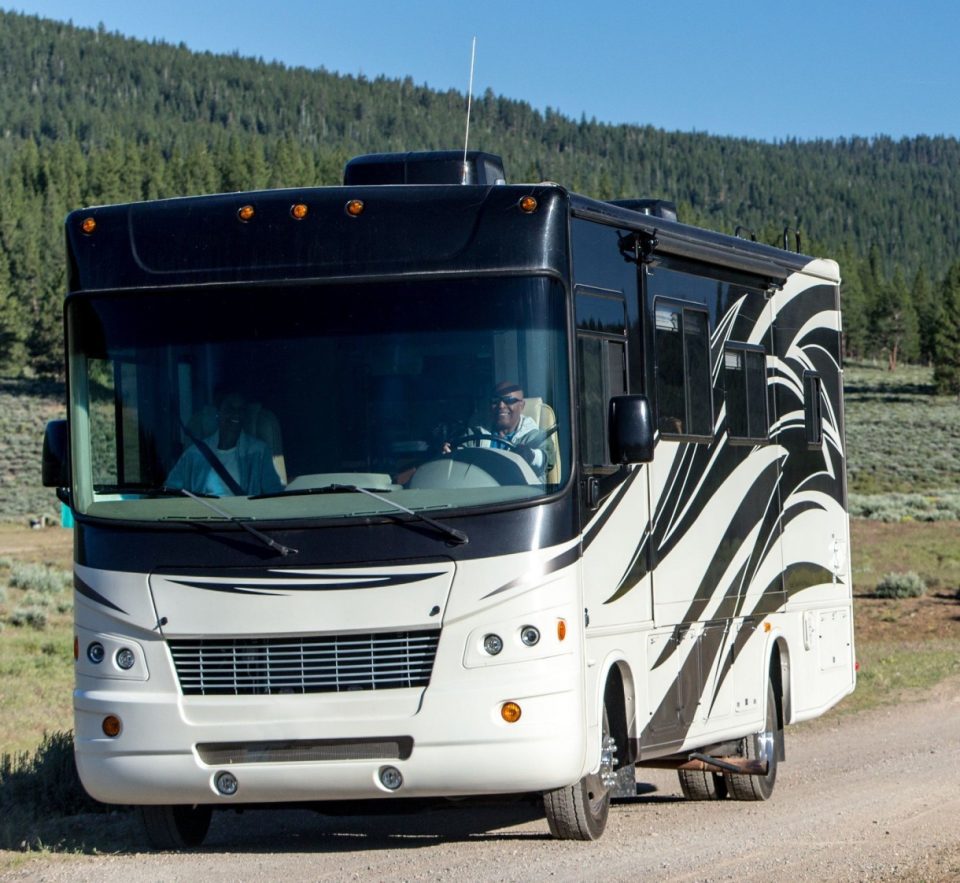 Mechanical maintenance is a must for keeping your RV on the road. While your owner's manual will list which things to check and when, it's smart to keep your own maintenance schedule. Here are tips to help you meet your RV's maintenance needs:
1. Check the fluid levels
Check your owner's manual for recommended levels of engine oil, power steering, transmission, brake and windshield wiper fluids.
2. Clean or replace air filters
Clean or replace your air filter in your engine and your coach regularly. Keep your engine running smoothly and keep the air in your coach clean to prevent allergies and illness.
3. Check for and repair leaks
Since some leaks can trigger a fire, check under your RV or tow vehicle and have leaks repaired immediately. Also, if any of your RV systems run off of propane, check to make sure no leaks are present in your gas and ventilation systems as well.
4. Top off radiator coolant
Help protect your engine in varying temperatures by ensuring your anti-freeze is at the proper level and strength.
5. Service the radiator and heater
Check the hoses and clamps for wear and tear; look for cracked or brittle areas. Hoses and clamps should be firm and tight, particularly between the engine and fuel tank.
6. Inspect and replace belts
All belts should have proper tension and be free from cracks or tears. Just as you would with a car, be sure to inspect and repair belts at their required service intervals.
7. Check the lights in and out of the coach
Make sure all lights work properly. This is especially important for taillights and turn signals on fifth wheels as well as RVs. Make sure all lightbulbs are working inside your coach as well.
8. Inspect or replace wiper blades
If you're driving your RV, check your blades before hitting the road. Replace worn blades so you have clear vision, particularly during severe weather.
Keep a spare set with you as well, since the large windshields on RVs can require wipers that aren't readily available in stores during an emergency.
9. Inspect and put air in the tires, if necessary
Tires should be inflated to the manufacturer's recommendation. Routinely check for uneven wear and tread depth.
10. Make sure all gauge indicators are where they're supposed to be
If you have an RV (and not a fifth-wheel), start the engine, let it warm up and check gauges to make sure they're all in the proper range for the functions they measure. If they're not, repair whatever is indicated before beginning your trip.
11. Test your smoke detector
Test your detector to ensure its operating correctly. Also keep a CO detector in your coach, especially if you cook or run any appliances off of propane.
12. Charge and replace batteries
Check both the chassis and coach battery electrolyte levels to make sure they're fully charged, and keep battery terminals and clamps clean.
13. Update your emissions/inspection sticker
Be sure the vehicle emissions/inspection sticker is up to date. Some parks may not let you stay on or even enter their property without one.
14. Test and seal windows
Look for cracks that could let water seep into your interior. Water damage is a nightmare in an RV, resulting in illness-causing mold and in structural damage. Replace worn seals as soon as possible and/or use a sealant so that they're secure.
15. Inspect and patch awnings
Comfort is key. Make sure awnings are operating efficiently and are free from holes.
16. Inspect wheel bearings and brakes
If you're the proud owner of a fifth-wheel, whether it's a pop-up or a travel trailer, have the wheel bearings and brakes inspected annually. Canvas should also be thoroughly checked for dry rot and tears.
In addition to the proper maintenance, having the proper RV insurance can help keep you and your vehicle protected on the road. Learn about Nationwide's RV coverage options here..