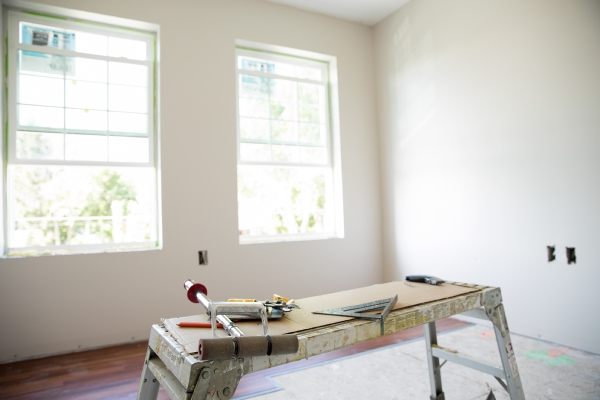 Expanding your house can be costly and time consuming and when it comes to increasing your housing space, permits and ordinances can hamper or even stop a construction project. An increasing number of homeowners have opted to build backyard sheds, which are not subject to ordinances in many communities because their footprints are small – often less than 200 square feet.
But that's more than enough space to build an office, craft space, music studio, photography or yoga studio, man cave (or diva den), exercise, guest or pay room, and more. There are so many possibilities.
Because a shed is new construction, not something that's jammed into an existing lay-out, it allows for a higher degree of creativity. Metal, wood, or plastic. With or without windows, Swinging doors or sliding doors. Different shapes and heights. Even shutters and flower boxes. You can work with prefab designs or build something from scratch.
Consider purpose, size and type
What kind of space do you need? Sheds are simple, freestanding constructions that don't take much time to build, so preparing a blueprint that suits your needs is worth the time.
Before determining your new shed space square footage, though, check with your local buildings department about code and restrictions that apply.
Depending on the city or county, there may be setback or height restrictions, even design guidelines that you're required to follow. Above all, don't waste time and money building a shed that may be, as far as building inspectors are concerned, too large or in an inappropriate location. Do your research ahead of time.
Mike Speciale, owner of Austin-based building and design company Sett Studio, says, when people can't afford a full-scale renovation, they're often open to building an "accessory." Accessory sheds are quick to build and quite flexible in their purposes, Speciale says. By definition, he says, "the term `accessory' in a building ordinance is very broad, which bodes well for people looking to expand their space."
Shed ordinances usually say that structures cannot be habitable, which means that a person can't live, cook or prepare food in it. But that doesn't mean it can't have utilities. Homeowners often tap into the main house electricity to provide light, use small appliances and even air conditioning for their new shed. An additional benefit is that, if the shed isn't permanent or attached to house, it is considered exempt from property taxes.
You have three basic choices when it comes to type of shed. You can order a pre-built or modular shed that is delivered. You can consider a prefabricated one that can be delivered to your backyard and put together there. Finally, you can hire an architect and have the shed custom designed and built. These options vary in price from lowest (pre-built) to highest (custom).
Decide on placement and design
Typically, structures must be placed 3 feet to 5 feet from a property line. Look at your survey plat, which you should have with the closing on your house. This is a map of your grounds and will show your property lines and building placement. Once shed location is decided, you'll want to think about how you will make the most of your shed through design.
"In these small spaces, we tend to use a lot of glass," Speciale says. "Many windows are even floor to ceiling to give the illusion of more space. There is even a product that is 12'–by-8 feet with a patio door, to allow you to feel unconfined."
A lot of styles are contemporary and energy efficient, adding an architectural highlight to your property.
Even if you're building a shed that is unattached to your home, you'll still need to account for the new structure in your home insurance policy. Learn more about Nationwide homeowners policies, which can include coverage for other structures on your property.