Do you own a home and need money for ongoing or major expenses? Whether you're looking to finance a home renovation, pay medical bills, school tuition, or even consolidate your debt, we can help you discover the best types of home loans for your current situation. Relative to credit cards, a home equity line of credit (HELOC) and home equity loan are two cost-saving types of loans you may want to consider. Our Home Loan flowchart can help you make a decision, based on your circumstances and what you need the loan for.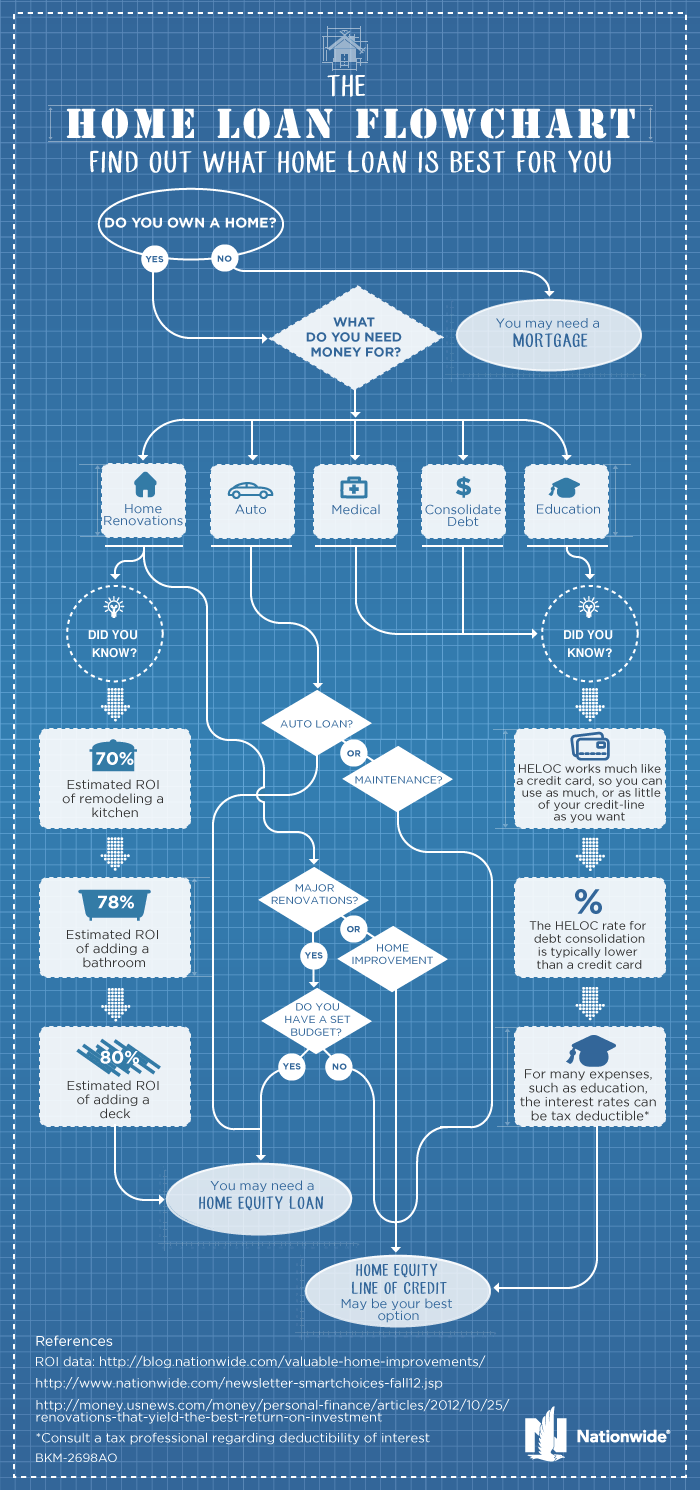 With a HELOC
, you have a line of credit based on the equity in your home. This works like a credit card: you pay interest only on the money you spend. You can use a special credit card linked to your line of credit to pay for what you need, when you need it. As our flowchart shows, a HELOC may be best for ongoing home improvement projects or auto maintenance costs, which require several smaller expenditures over time. A HELOC is also a suitable option for tuition and medical expenses.
With a home equity loan, you're given a lump-sum with a low fixed interest rate. This may be the best loan option if you have a large, one-time expense – for instance, buying a car or paying for a major home renovation.
Get more information on home equity lines of credit today.
Nationwide Bank, the Nationwide framemark and On Your Side are service marks of Nationwide Mutual Insurance Company. ©2014 Nationwide Mutual Insurance Company. All rights reserved.
Nationwide Bank, Member FDIC, is a federally chartered savings bank. Loans and lines of credit are not insured by the FDIC. Nationwide Bank is an Equal Housing Lender.
BKM-2697AO