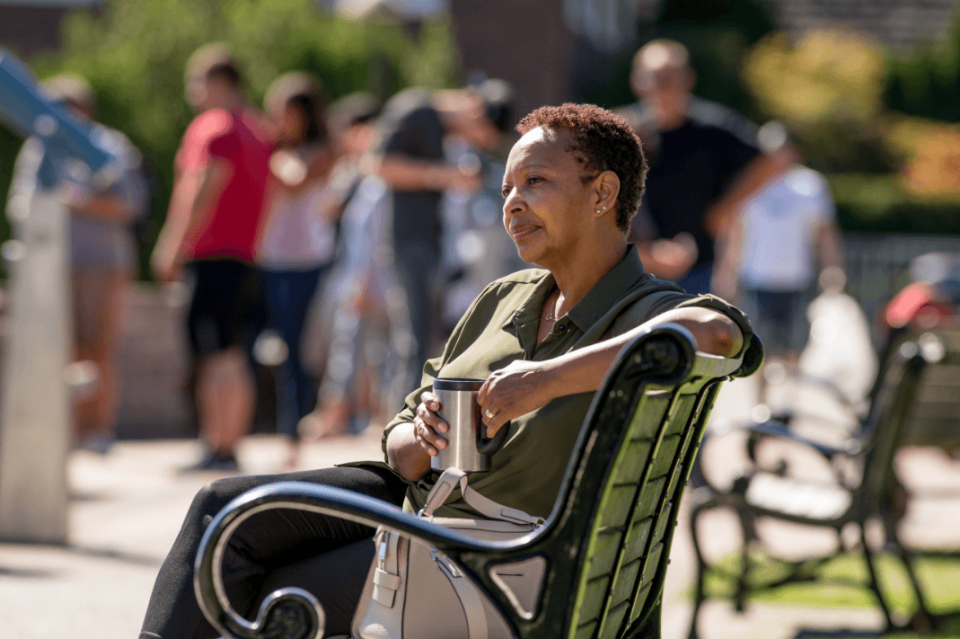 Seniors aren't letting their relationship status stop them from traveling. Vacations for single seniors over 50 are steadily increasing in popularity.
While traveling alone is becoming more common, there are added safety concerns for seniors traveling solo. To help prevent your age from making you a target, here are 3 tips that can keep you safe on your next vacation.
1. Don't hang the "clean my room" sign on the door
When you're about to head out for the day, avoid placing the "clean my room" sign on your door handle. Why? It not only signals for the cleaning staff to come into your empty room — it can signal your absence to potential criminals, too.
The sign serves as an open invitation for crooks that are looking for an empty room to rifle through. Most people leave extra money, passports and electronics in their rooms, which is exactly what criminals are after.
Instead of hanging up the sign, call the front desk and let them know your room is ready for cleaning. In addition, ask for a room near an elevator if possible. Not only will this make getting around easier if you have mobility limitations, but areas with higher levels of foot traffic can deter thieves who want to hide.
2. Be mindful of fancy accessories and medications
Criminals are on the lookout for easy, vulnerable targets and they take notice of expensive accessories and clothing. When you're sporting a fancy watch or an eye-catching diamond ring, it draws unneeded attention.
Leave luxury items at home. Don't travel with them. If you make a large purchase while you're traveling, try to wait until the end of your trip, or ask the store to ship the item home to you. If you can't wait, put it in your hotel safe until you leave and keep it in a purse or a carry-on that stays with you throughout the flight home.
If you're bringing medications with you, try not to store them in one place or with your jewelry. This can make it easier for thieves to get away with all your necessities. Also, bags can get lost while you're traveling. Pack three or four days' worth of medication with you in your carry-on or purse to make sure you have enough until you can contact your physician's office and have a new prescription sent to your destination.
3. Limit cash on hand
Research shows that 70% of baby boomers prefer paper currency to electronic payments.[1] Criminals know that this generation usually has cash in their wallets, which again, can make you a target.
Criminals can easily watch you shop and observe how you pay for merchandise, or even a meal. Each time you reach into your wallet to pay, a criminal can see you are carrying cash.
To avoid this problem, don't keep more than $50 total in cash in your wallet while you're out. Store cash in your in-room safe, even while you're in the room. Consider relying on one credit card for the entire trip if you're comfortable with it. Contact your credit card provider to verify what sort of protections are offered while you're traveling or using the card in a different country.
Taking the proper precautions when traveling is important. Becoming a victim of a robbery, theft or scam can ruin a vacation and discourage you from seeing future destinations. The steps above can help single seniors travel with more peace of mind.
4. Consider senior travel groups
Being a single senior doesn't mean you have to travel alone. You can travel with other single seniors in the way of senior group tours, senior cruises, as well as senior travel clubs. Not only will you still be able to travel alone, you'll also get the opportunity to meet other single seniors as well.
Another helpful way to protect yourself while traveling is to purchase travel insurance. A policy can help cover losses you experience if you need to cancel before your trip and while you're on vacation. Whether you lose your passport, luggage or fall ill, it's easier to relax in and explore your destination knowing that you're covered.