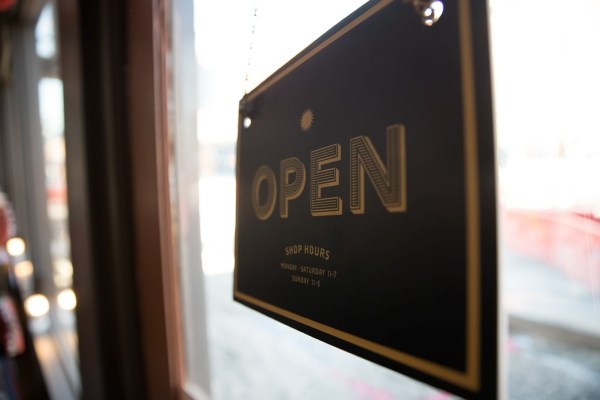 As the owner of a small business, you are likely the chief lead generator and chief marketer. These tasks may not be what you most enjoy, but they are not difficult and can even be fun. Here are 10 tried-and-true ways to make the process easier:
1. Market your expertise
What do you do or offer that no one else does? What expertise do you have that your competitors can't match? This is part of your "authority platform." Think about how best to use it to attract the clients you want. Perhaps you're a health and fitness coach. Gyms and fitness centers provide a ready-made base of potential clients, but how do you reach them?
You could host a special program in person or via a Webinar. Such initiatives show potential clients that you have valuable information to share.
2. Tap word-of-mouth
Recommendations from people you've done business with and from family and friends will always be the best form of advertising. These days, word of mouth includes online and offline referrals from satisfied customers. Online reviews have a proven track record of generating new business, too. The cost of word of mouth advertising is low, which means your return on investment (ROI) is high.
3. Got raving fans?
Turning the people who know and do business with you into raving fans will further boost word-of-mouth ROI. Perhaps you run a heating, ventilation and air-conditioning company and one of your clients, a hair salon, is having a business anniversary. Offer to throw a party. You'll generate loyalty, score brownie points, and add a personal dimension to your bond with the client.
4. Strategies, then tools
Educating and providing value to clients and prospects is one example of a strategy. How you follow through may include tools such as in-person workshops, articles on LinkedIn, free e-newsletters or free 15-minute consultations. Let the strategy and your authority platform guide you on the best initiatives to launch. Otherwise, you'll be spending valuable time and resources on initiatives that yield no long-term relationships and do nothing to expand your client base. Also, make sure your strategy is cost effective.
5.Think intrinsic value
Relationships have value and are not a means to an end. People can "smell" when you're angling for leads and are not committed to developing relationships, says Art Radtke, a customer success manager at marketing firm More Prospects Now, based in Annapolis, Md. "We want attraction," he says. "We want to give people the ability to step toward us naturally," which goes back to figuring out how you can serve them.
A young investment advisor Radtke knew went to a meeting looking for referrals. He met many people, including a couple of estate planning lawyers. The attorneys didn't send clients to him directly, but, when asked, they were quick to recommend him to others.
6. Expand your attitude
Anything that gains or maintains a place in someone's mind is marketing. An example: Radtke's firm suggested that a title company make homebuyers feel as comfortable as possible by offering them coffee, tea and homemade cookies while they read and signed their contracts. Midway through, the clients found a $50 gift card to a local restaurant as the title company's thanks for their business. They went home happy and told others about their positive experience. Referrals jumped by 30%.
7. Get help!
Be sure to ask clients for help with referrals and social media posts. (This goes back to word-of-mouth.) People for whom you've done a good job will want to recommend you. Make it as easy as possible by putting clients' verbal testimonials in writing and asking them to post to Facebook or other social media channels.
8. Advertise
You still have to build relationships. If people don't know you and you're not providing any added value, they disappear. This is why paid advertising is also key. Be sure, though, to think through the most effective way to promote your services before you take out an ad. A pastor Radtke knew tried unsuccessfully to advertise services at his church on Facebook. Radtke suggested that he change tack and highlight the church's support groups for the newly divorced. People signed up to receive a series of informative articles aimed at recently divorced singles, allowing the church to expand its email subscriber base. Some of those who subscribed joined the support groups and took part in other church-related activities.
9. Evaluate
What's the return on investment from your strategies and tools? If you don't already know, ask new clients how they found you. Tailor your marketing accordingly. Maybe four hours of cold calling yielded only one person who's ready to buy your product or engage your services. Maybe a workshop that likewise took four hours of your time yielded five referrals, three of which are now clients. Record the time spent on each strategy and the number of new clients added. Having this information at your fingertips will allow you to assess which strategy is working best.
10. Track the long haul
By recording this information and using it to conduct periodic assessments, you may discover that an endeavor that at first appeared ineffective has actually been very effective over the long haul.
Remember: Some initiatives take longer than others to yield results, and client relationships take time to establish. Don't be impatient, as strong relationships are key to any successful business: They yield repeat business, solidify client loyalty and generate referrals.