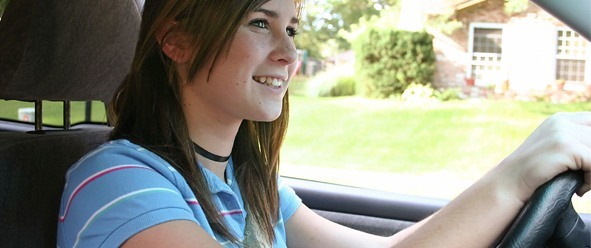 Share these lifelong guidelines for safety.
Remember how stressful it was to learn how to drive? Teaching someone to drive can be even more stressful—especially when it is your own child. But with a little planning and firm guidelines, even the most apprehensive parents can teach their children to be responsible drivers. Here are some key rules to establish with your teen:
Avoid distractions. Technology can hinder safety on the road. Texting behind the wheel will be a temptation for your teen. Consider this rule: All technology must be turned off and shut inside the glove box before starting the car.
Follow the rules of the road. Teach your teen to respectfully observe all regulations, from speed limits to seatbelt laws. If your child is ticketed, use it as an opportunity to talk about driver safety.
Be cautious in bad weather. Rain and snow can cause hazardous driving conditions. It is crucial for all drivers to reduce speed and leave more space between vehicles.
Prepare for the unexpected. Flat tires, detours, being stopped by the police—no one wants to deal with these, yet everyone needs to know how to do so. Make a list of unexpected road scenarios and explain to your teen how to responsibly respond.
Learn basic car care. Before passing the driver's test, your teen will have to learn how to parallel park and switch lanes. But what about things the test doesn't cover, like checking the oil and tire pressure? Make sure your teen driver knows these simple maintenance skills.
Remember that the best way to teach responsible driving is to be a responsible driver, so be a good role model in the car. Your teen will be more likely to follow the speed limit and tuck the phone away if you are modeling the same responsible behavior.
Just because your teen can drive doesn't mean the ride is free. With a Nationwide Bank® Buxx Card to pay for gas, car washes and maintenance, your teen can learn responsible spending habits and proper car care.
The Buxx card is a proprietary form of a Visa stored value card and is redeemable anywhere Visa debit cards are accepted. It is not connected to any other account, and its value is not FDIC insured. The unused balance on the card does not earn interest. Nationwide Bank, Member FDIC Nationwide Bank, the Nationwide framework and On Your Side are service marks of Nationwide Mutual Insurance Company.