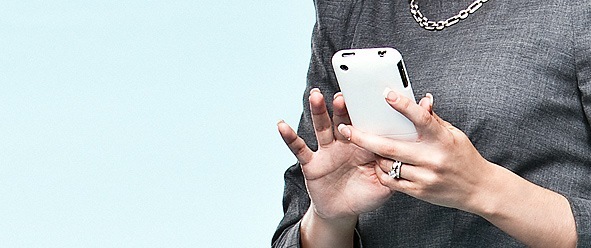 Organize your finances to keep debt at bay.
2017's record of 192.2 million mobile phone gamers in the U.S. is expected to grow 9% by 2020.¹ So while you're busy zapping zombies or solving the latest brain twister, don't overlook apps that can make your life easier—such as helping you stick to a budget. Here are three picks to get you started:
Reconcile your finances. Considering how many major and minor expenses are clamoring for a piece of your paycheck, it's all too easy to lose sight of where the money goes. With iReconcile, you can set up (and stick to) a budget, tracking everything you spend by amount and category.
iReconcile lets you customize which categories (food, medical, entertainment and so on) to include. You also choose the time frame for any budget, whether in days, weeks, months or years—and automatically roll over any unused funds from one budget period to the next. Following your checking and savings transactions and credit card expenses is a snap. And, as the list of transactions grows over time, you can quickly and easily search past transactions. Price: $2.99, plus $1.99 per month or $19.99 for online services, after a 30-day free trial.
Stay in Mint condition. These days, we choose "swiping" over cash for so many purchases that an orderly accounting of debit, credit and other banking transactions offers a more or less complete picture of our financial lives. That's the idea behind Mint, a free app that pulls in all of your online accounts and sorts your transactions by category, from restaurant visits to paying off your student loans.
Using Mint can help you get a picture of what you're doing right, as well as habits due for an adjustment—"I spend that much on lunch?" Mint doesn't just stop at the raw numbers. It also offers tips and guidance about money management and can help you track your progress toward specific goals, such as saving for a mortgage or paying down a large credit card bill. Price: Free.
Control your Expenditures. If you'd like to take a slightly deeper dive into your finances with an app that's as detailed as you want to make it but still fun and easy to use, then Expenditure may be the answer.
First, a straightforward overview page lets you see how much you've spent, what you have left and understand at a glance when and where you spend the most. A handy calculator lets you enter income and expenses. For international travelers, it automatically converts purchases from euros or yen into dollars. Among a long list of other features, you can also write notes about specific transactions or even add photos as reminders of a specific transaction. Price: $2.99.