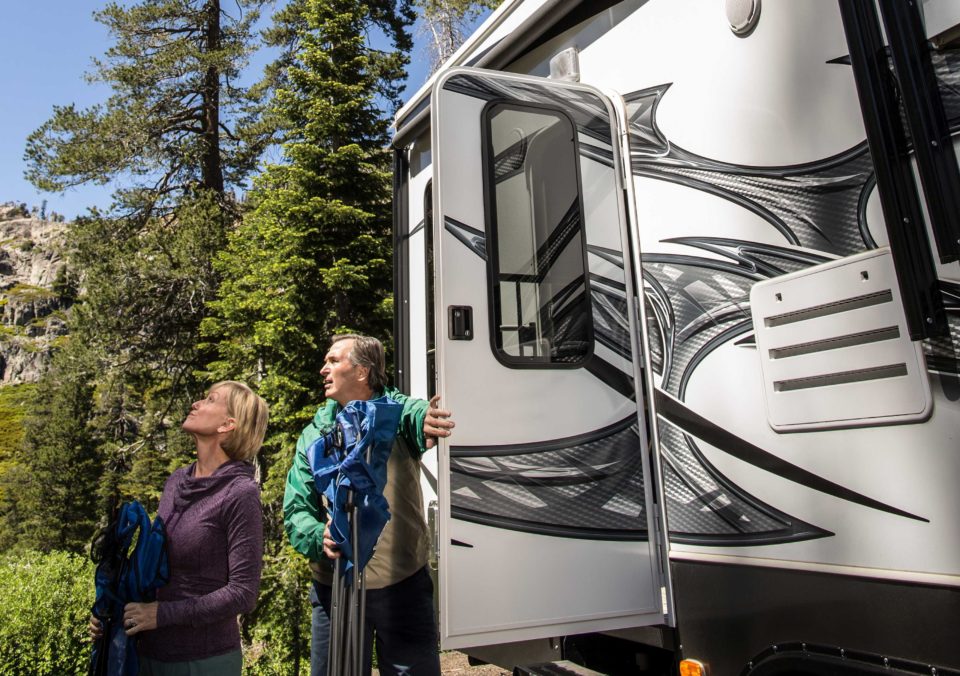 Whatever vacation destination fits your style or taste, you'll find it behind the wheel of an RV. Locations that cater to RVers run the spectrum from rough to more refined.
Back to basics
If you're a natural camper looking to escape modern technology, consider Horse Thief Lake Campground in the Black Hills of South Dakota. The family-owned and -operated campground transports you back to simple days, when all you had to do was enjoy the great outdoors. And if you're up for more exploring, Mt. Rushmore is only a few miles away.
National park people
In close proximity to Yosemite National Park is the Yosemite Pines RV Park, an affordable, kid-friendly spot with a variety of amenities for you and the family. In addition to outdoor activities, such as mountain biking and swimming, the kids will love the alpaca-filled petting zoo and gold mine.
Luxury lovers
New to the RV scene and not ready to abandon the comforts of a hotel? Lake Osprey RV Country Club, a luxurious RV resort, balances scenic views for the nature fanatics with countless amenities. Located in Elberta, Alabama, the resort features an 18-hole golf course, clubhouse, pool and free WiFi.
Popular pads
With a grade "A" rating from guestrated.com for the past six years, South Haven Sunny Brook RV Resort in southwest Michigan is clearly popular among RVers. The 65-acre resort has a private lake, kayaking expeditions, fitness centers and scenic hiking trails. Guests can also take advantage of an extensive events calendar filled with music, contests and food. Another plus? The resort is situated near beautiful Lake Michigan.
RV newbies
Anxious to go on an RV trip, but lack the essentials – like a recreational vehicle? No problem. The Shady Dell RV Park in Bisbee, Arizona, provides travelers with a selection of nine restored vintage RVs. If you're looking for quiet time and privacy, this may be the choice for you, since the crowds are kept small and the noise level is kept to a minimum.
If it's your first RV road trip, follow these tips to stay safe:
If you can test drive the RV in a relatively vacant parking lot, do it. A larger vehicle will handle differently so practice turning, stopping and backing up. Drive and accelerate slowly, and allow four to five times the stopping and following distance that you do in a car.
The rental RV may look spacious, but take a second look. Determine how many people your RV can safely accommodate. Unless you stay in campgrounds with bathhouses, you'll want to make sure one bathroom and common areas will fit your group for the time being. To avoid feeling cramped, full-facility resort campgrounds have clean bathrooms with showers and activities for all ages, although these usually come with an additional cost.
While you may want to explore the entire nation in one trip, be realistic about how much travel to pack in. Driving even a luxury RV can be draining after too many miles. Be sure to plan ahead by choosing the right roads and not being overly ambitious about the mileage covered each day.
Have your pick from luxurious to the pure outdoors. And to help make your trip safe, as well as fun, look over this RV checklist before hitting the highway.