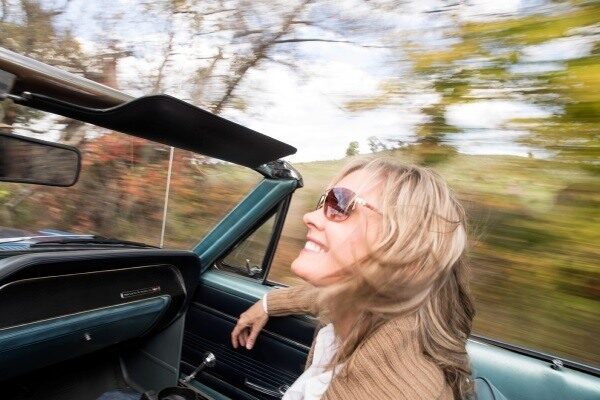 Nationwide is adding distracted driving feedback to help increase customer safety
Distracted driving is dangerous, and cell phone use while driving is a major factor. Phone distractions decrease awareness on the road, leading to more car crashes.
Many people think they are good multitaskers, but that's actually a myth, especially when it comes to cell phone use while driving. Drivers who text when behind the wheel, are twenty-three times more likely to have an automobile crash. Even when talking hands-free, drivers can miss seeing up to half of what's around them because they are engaged in a cell phone conversation. Consider these facts:
By 2025, 4,000 people per year will die from smartphone distraction-related crashes. By that time, half a million crashes will be associated directly with smartphone distraction
While the pandemic has caused people to drive fewer miles in 2020, motor vehicle deaths were up 20% in the first 6 months of the year. In our "new normal", we have increased our use of smartphones and, along with this, driver distraction. Since technology will only play a larger role for the foreseeable future, this is a danger that will impact all road users
Nationwide is committed to help eliminate phone distractions.
Nationwide is a protection company first and foremost. Since our beginning in 1926, we've provided innovative products and programs that offer both security and value to our customers. Therefore, we're excited to announce a new safety feature offered to our customers.
The Nationwide SmartRide® app now provides phone distraction feedback
Any customer enrolled in our SmartRide® program now has the ability to monitor their own "phone distractions while driving". This feedback can be used to help recognize and decrease phone distractions and help keep drivers protected.
Adding this feature on the SmartRide® app demonstrates our pledge to this important mission to help keep the roads safe.  
It's important to understand that this feedback will not impact your discount – we want to provide this service only to help our members stay safe.
If you're not enrolled in our SmartRide®  program, now is a perfect time to try it. You'll earn an instant 10% discount when you sign up. And the safer you drive, the higher the discounts you could get – up to 40%.
Sources:
National Highway Traffic Safety Administration