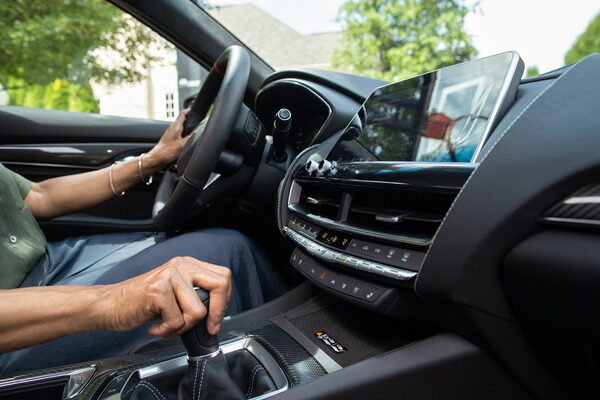 Car shopping can be a stressful event even for the savviest negotiator. For most people a car is the second most expensive purchase they'll make next to buying a home — all the more reason to be prepared and have a plan for picking a car out and financing the purchase. A snap decision at the dealership can easily lead to buyer's remorse you'll have to live with for years.
"All big purchases can be stressful," says Wade Newton, spokesperson for the Alliance of Automobile Manufacturers, "and considering how durable cars are today, they can be a long-term commitment."
Your car purchase needs to start long before you set foot in a car dealership – with background work that will pay dividends not only financially but for your peace of mind.
Determine your budget
Like any major buy, determine your budget and define your needs within that constraint. Your car expense shouldn't exceed 25 percent of your monthly household income, and that includes all of your vehicles. Besides monthly auto loan payments, you should factor in operating costs such as gas, maintenance and insurance.
Once you know how much you're able to spend, you can start to narrow down the list of cars you want. It's one of the fun parts of buying a car, but comes with challenges of its own. "Consumers have seemingly endless choices when it comes to buying a car, which is a good thing," says Newton. "But it also means you have to look around at all of the options. Automakers provide hundreds of different models designed to meet a variety of needs, and consumers' options are growing."
Conduct the necessary research
Start by visiting the websites of automakers and other car sites to get an idea of model inventories and features available in your area. With your list of preferred choices, you can then look at whether you want to lease or buy new or pre-owned. Used cars offer the best upfront value but have shorter warranties and higher loan interest rates. "If it's not a new auto, always be sure the vehicle isn't under an active recall," says Newton. "It's easy to check at safercar.gov, and you can search by VIN."
Leasing a vehicle allows you to get a more expensive car, but there are restrictions to "ownership" and you'll have to turn the car in after the lease term is up. If you choose to buy new, you may not have the budget for as many features, but you'll get a full warranty and lower interest rates.
Determine total ownership costs
After you determine the exact model you want, you can calculate the monthly insurance and fuel expenses to figure your total ownership costs. You're then able to shop for the loan. Keep in mind, dealers sometimes offer loan incentives for the model you're after if you qualify. Either way, securing your financing secured before you walk into the dealership can make for a simpler, less-stressful process.
Know the price of the model you're leaning towards
Next, research your model's invoice or wholesale price. This gives you a general idea of what the dealer paid for the vehicle and puts you in a better negotiating position. Shoot for a sales price close to that amount before any discounts, keeping in mind that dealers need to make at least some profit to stay in business.
Speaking of discounts, check the automaker's website for promotions or rebates. You may also find discounts aimed at specific groups, such as students or military personnel. Whatever rebates, discounts and other incentives you uncover can usually be combined.
Depreciation is highest during the first few years of ownership, and it's important to research how your potential new car fares in terms of its rate of depreciation. It's also crucial to understand what repairs and replacements you may expect down the line. Timing belts typically last 60,000 to 75,000 miles, and a timing chain lasts about 100,000 miles. Taking into consideration how often – and how far – you're going to drive this car can also help determine if it's in your budget.
Go for a test drive
With all your research in hand, you're finally ready to visit the dealership. Make an appointment for a test drive, and take your time behind the wheel until you're sure it's the right fit for you. Play with the controls and make sure the car's features fit your needs. For example, is the trunk large enough for all the items you plan to carry? If you have regular passengers, will they be comfortable?
Negotiate a fair price
When you've made your decision to buy, you can start the negotiating process. If you have a trade-in, keep the two separate and focus on the new car, factoring in the discounts you've researched. The dealer will have a list of fees associated with the sale; check that each is accurate and not an unnecessary add-on.
One factor in the art of negotiation is being willing to walk. Nothing makes a dealer feel more in control than a buyer who clearly has his or her heart set on a particular vehicle. Show no emotion when driving the vehicle with the sales guy riding shotgun. And if you're not getting your price, "you need to demonstrate that you're willing to get up and leave," Hague says. "They'll likely grab on to your collar to keep you there, and then work to get you the best deal you can get." If something doesn't feel right with the car or the deal, don't be afraid to walk away.