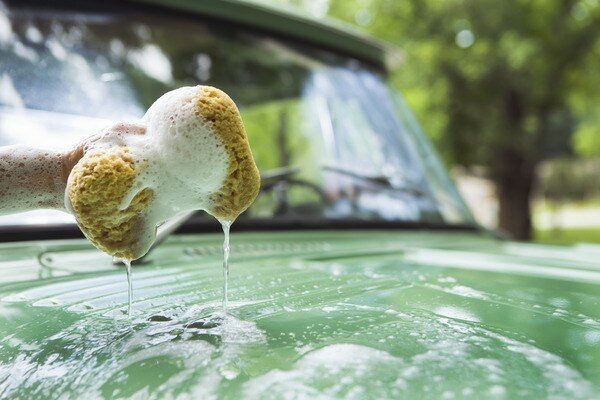 Like all commodity markets, the classic car market is always evolving. Values go up, values go down, and owners buy, sell, trade, and hold their cars accordingly. But unlike other collectible objects or financial instruments, cars provide a fun way to invest your money—you actually get to drive and enjoy an old car.
Often there are ways to find deals on classic cars. To get started, here are 10 classic cars you can typically buy for less than 10K.[1]
1. 1971–76 Buick Electra 225
If your goal is maximum car for the money, then you'd have a hard time beating the fourth-generation Electra. Built on the General Motors C-body platform, the Electra offers more interior room than just about anything else on the road. The 455-cid V-8 is nearly bulletproof, and the cars were available with luxury options galore. Just six grand buys a car you'd be proud to own.
2. 1973–79 Ford F-Series
Everybody needs a good truck. And the F-Series is always an excellent choice. These sixth-gen models ride on a trusted platform, and while they're mostly no-frills, you can find them with four-wheel drive, a/c, CB radio, sliding rear window, and more. Rust kills them, especially at the front of the bed and the bottom of the B-pillar, so bring your grubby pants and crawl all over the thing to make sure it's the clean one you want.
3. 1989–93 Cadillac Coupe DeVille
These things are so cheap right now: Less than $3,000 gets you a pretty good one, and both sedans and coupes offer up plenty of luxury for the price of entry. It's cheap to get your own little piece of the "Standard of the World."
4. 1978–87 Chevrolet El Camino
The last of a legend. Cars built on the G-body platform have long gone unloved. Recent interest in hot Buicks like the Grand National and GNX have helped to spark interest in the rest of these models, however, and the El Camino may now be getting its due. Low power and huge saggy doors are still an issue, but few cars on the road are as distinctive.
5. 1979–93 Ford Mustang
The importance of this car cannot be overstated. It's a design that has aged well, and no other car offers up a greater bang-for-buck factor than a 5.0-liter Fox body. Plenty of them have been used and abused, but with so many produced, you can afford to bide your time and be choosy. You'll still come away with a quick little modern classic. Aftermarket support is incredible, which only adds to this Mustang's appeal.
6. 1974–83 Jeep Cherokee
Vintage SUVs are one of the best and cheapest ways to enjoy the old-car hobby. These SJ Cherokees shed the faux wood of their Wagoneer cousins but lose none of the brawny appeal. You can get them with either two or four doors, but no matter what you're after, a thorough inspection is in order, as quality control issues plagued Jeeps of this era.
7. 1990–96 Nissan 300ZX
The 300ZX reinvented the tired Z-car, and it kicked the rest of the world in the face with the relatively cheap performance it offered. Available with or without T-tops, with or without back seats, with or without a turbo, the Z offers so much in such a lovely, lithe package. Reliability is off the charts, and you can still scoot around quickly in the normally-aspirated version, which saves you considerably over the more desirable turbos.
8. 1974–78 Ford Mustang II
Translated, Mustang II means "Mustang Also," as in, "I'm a Mustang, too, you guys. I really am!" And it is, in that wretched 1970s malaise kind of way. There is a bright side though: If you want an old Mustang that isn't an enormous, ill-handling muscle car, look no further than the Deuce. And they're dirt cheap, too.
9. 1961–64 Chrysler Newport
The Newport was Chrysler's entry-level model, and it reintroduced a dormant nameplate for Chrysler, after a decade of absence. Several body styles are available, including sedans, convertibles and wagons, but front-end styling—while distinctive—is polarizing thanks to the slanted headlight setup. If you like fins with your Chryslers, then look for a '61, as they vanished after that.
10. 1962–67 Chevrolet Chevy II Nova
There's nothing particularly revolutionary about the Chevy II. You might even say they're boring. But as staid, cheap, vintage transportation goes, you could do a lot worse than one of these guys. The inline-six is fine, but you'll have more fun with the 283-cid V-8, which was available for 1964. Tops in terms of collectability are the convertibles, but they're also harder to find.
Whether you go for one of the affordable classic car models listed above or opt for a pricier investment, you want your vintage car to be protected. That's why Nationwide has teamed up with Hagerty to offer classic car insurance tailored to the unique needs of car collectors. Learn more about classic car insurance and get a quote today.