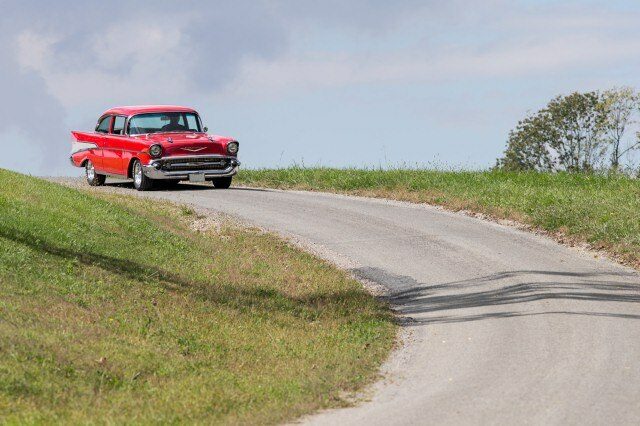 Owning a classic car can be a pleasure, whether you enjoy vintage designs, tinkering with engines or the bygone era these cars evoke. Perhaps you've found your dream classic car, but it needs a bit of work to become road-ready again. Or, maybe you want to learn more about the inner workings of your classic car and begin maintaining some components without a mechanic's help. In either case, you'll need to obtain parts for repairs and restoration for your car's engine and body. This can take some careful sleuthing.
Fortunately, there's a number of options for finding parts, information on classic car restoration and people who can work on these cars. If you do your research thoroughly, you can find what you need. Here's how to get started.
1. Join car clubs
Car Clubs are a great way to meet people who share your passion. But they're also a great way to learn about repair and restoration. Fellow club members can be some of your best resources for locating parts. They may even have an extra part or two.
You can also join one of numerous internet forums that are often tailored to a make, model and year of classic car. These online meeting places can answer questions on specific issues involved with restoring a vintage car or truck. Participants may be able to recommend mechanics or provide instructions for diagnosing an engine problem and making repairs. They can also tell you issues about your vintage car to look out for, such as suspect suppliers.
2. Go to classic car swap meets and shows
Classic car shows, swap meets and auctions can also be an excellent resource for finding parts and experienced mechanics. Look for shows that focus on your type of car.
Swap meets and auctions are broader and typically held at large grounds with classic cars and trucks from multiple eras on show or for sale. Such venues allow you to roam and talk with hundreds of fellow vintage car owners and enthusiasts. Casual conversations can be founts of useful information.
3. Visit classic car websites
There's several auto parts dealers that specialize in hard-to-find classic car parts, many of which have searchable parts databases. For example, say you need an oil pump for your 1952 Oldsmobile 88. Plug the details into a search field, and you'll likely see the availability of the part with price.
Online auction sites are another option and may be less costly. Their search mechanisms can spin back many results based on the information you specify. The parts may come from dealers, salvage companies or individuals. Beware, though; you may have to make multiple bids to be able to purchase the part.
4. Check out salvage yards
If you're a buyer who prefers to inspect a part before making a purchase for your car restoration, search for a wrecking service or salvage yard within your area or at a distance you're willing to drive. Wrecking services will sometimes hang onto classic car parts they believe are valuable. You may also find parts from other salvaged makes and models that are interchangeable with your car. Remember that salvage yards that include vintage cars may require some on-site detective work and removal skills. Wrecking services and salvage yards are often the best way to find a deal.
Finding parts and repairing a classic car or truck can be a rewarding experience. To ensure your investment is always protected, it's important to insure your vintage auto properly. Specialized classic car insurance from Nationwide in conjunction with Hagerty helps classic car owners stay covered on and off the road.