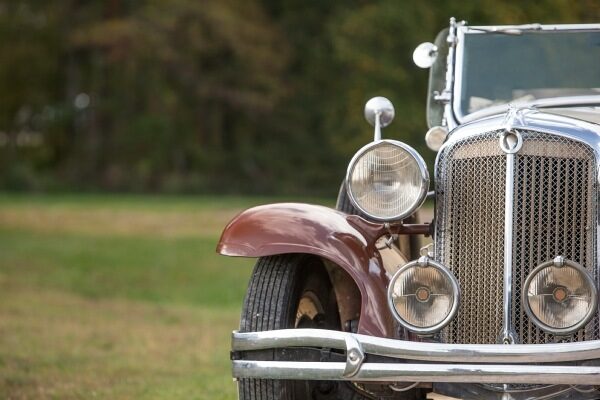 Restoring a classic car is a labor of love that can pay off in pride and personal satisfaction. Whether it's a car that has been in your family for many years or a storage find that you got a great deal on, or you want to revive a car you loved as a teenager, there are many reasons for restoring a classic.
Classic car projects take time, attention to detail and money. If you're interested in restoration, it's important to be prepared. Doing your research ahead of time will help you decide if you're willing to make the commitment to the task — and how to budget for it. If you decide you'd rather buy a classic car than restore one, here are a few great options.
One great way to learn more about restoring a classic car is to visit a classic car museum or find a local classic car club. Such organizations can give you insider tips to save time and money and avoid frustrating surprises.
Choosing your car
All cars are not created equally, so a classic car restoration project will vary dramatically from one vehicle to the next. Some things to consider, in addition to the price of the car itself, are the cost and availability of parts. If the parts are no longer being manufactured for the vehicle, they may have to be rebuilt or custom made, which quickly drives the price up.
One of the best pieces of advice is to start out with the best condition car your budget will allow. And, in most cases if you have the choice, spend more for a better body with little to no rust versus a vehicle that's mechanically sound with a rough body. Mechanical components are most times easier and more affordable to rebuild versus a rough body with lots of rust.
With that in mind, keep these "3 Ps" in mind when seeking the best classic cars to restore.
Parts, Popularity, Price
It is obviously important to find parts when restoring a car. The availability or lack thereof can delay the restoration and drive up the cost. Do your research to find out how difficult it is to locate parts. The Chevy Camaro was a popular car in the 1967–1969 production years. As a result, you'll find it not only has great appeal on the street but also has plenty of aftermarket parts still available. Plus, it's relatively inexpensive to repair and maintain.
If there are alternatives to the original parts, this opens up resources. In the late 1960s and early 1970s, the Oldsmobile Cutlass was the standard for affordable luxury. Although often overshadowed in the collector's world by the more powerful (and pricier) Oldsmobile 442, the Cutlass remains a head-turner on the street. One advantage? Its chassis parts can be traded out with any GM vehicle.
The classic Mustang made from 1964 to 1968 remains a favorite among car collectors and enthusiasts. That means you can find parts (and a wealth of inside information) online. Their popularity helps keep the buying price in check, and that same popularity means if you decide to sell the car, you probably won't have a hard time finding a buyer who's interested in a fully restored beauty.
If you love muscle cars, consider one that offers a good-looking design with plenty of power under the hood. The 1971-72 Pontiac GTO, either the base V8 engine or the 455HO model, has parts are still available, and it has good street cred for the price, making it one of the best classic cars to restore. Keep in mind that, although these cars aren't appreciating significantly, the appeal of the Corvette never seems to wane. Restoring one for your pleasure is rarely a waste. Models in the late 1970s through the early 1980s are becoming increasingly popular due to their affordability, and no other American car has enjoyed the iconic status of the 'Vette. That means there are plenty of parts — and experts — to help restore this classic car.
Restoring a classic car takes time and care. When you're done, you'll want to protect your vehicle and make sure that it's properly insured for a lifetime of enjoyment.