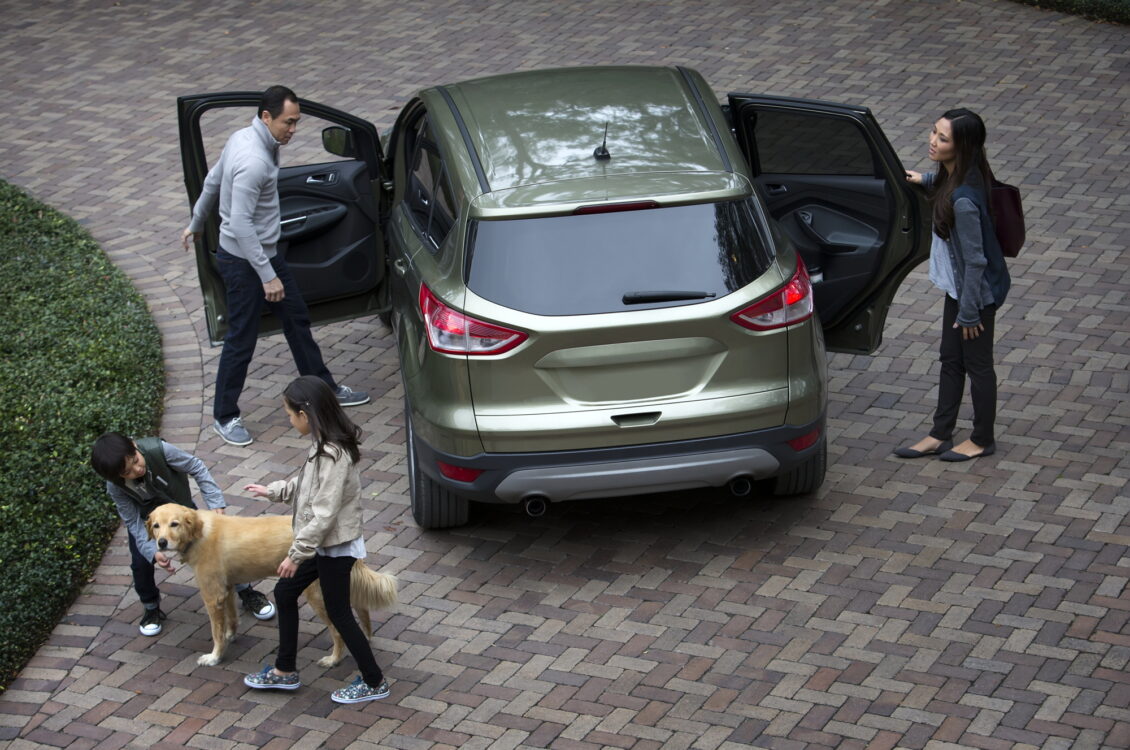 Few things are more frustrating than a car breakdown when you're on a road trip. Such incidents may put your safety and your finances in jeopardy. Let's face it, few of us are cost conscious about repairs when we're stranded.
"While many drivers think about the importance of readying their vehicle for cold weather in winter, it's important not to forget about the need to also prepare for hot summer months," said Chris Storms, car care district director for AAA Mid-Atlantic. "Before embarking on a long trip…create a maintenance checklist to ensure your vehicle is road-ready, which will help minimize potential breakdowns."
What to check on a car before a long trip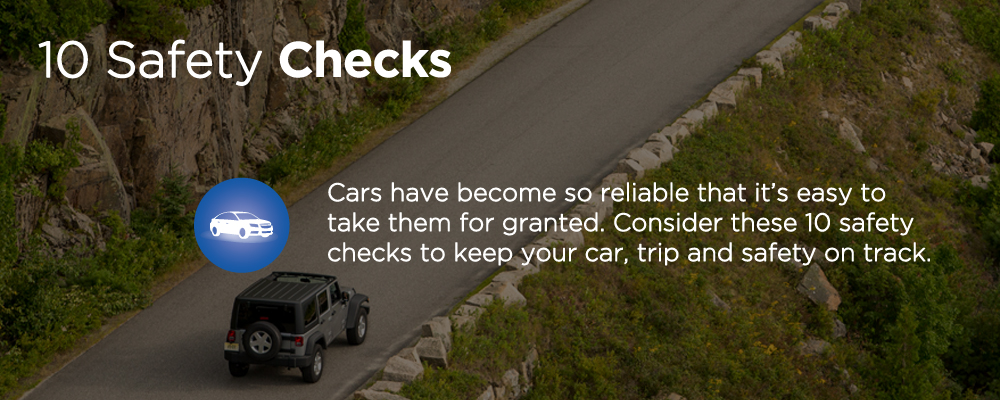 You should have the car serviced — make sure your mechanic checks the belts, fluids, tires and battery — but you should also pack and carry supplies in case the car is disabled.
"[Before] heading on that long trip, don't forget to carry an emergency road kit in your vehicle, as you never know when you may find yourself stranded on the side of the road," Storms said. "Keeping a few essential items in the trunk of your car may get you back on the road or at least help make your wait for assistance a bit more comfortable."
Just in case…be prepared for breakdowns
Even with proper preventive maintenance, breakdowns can still occur. Be prepared by packing a well-stocked emergency kit in your vehicle. The kit should include:
Water
Nonperishable food items
Jumper cables
Road flares or reflective triangles
Extra motor oil
Coolant
Windshield wiper fluid
Flashlight with extra batteries
Basic hand tools
Rain ponchos
First aid kit
Follow Storms' recommendations below to ensure your road trips go as smooth as possible:
Keep your vehicles in top operating condition
While many maintenance tasks are relatively simple and can be performed by the average driver, some are best left to a trained automotive technician, such as inspecting a vehicle's brakes, battery and shocks. If you're in doubt, ask a technician.
Check all fluids, including the coolant level in the overflow tank
Top it off as needed with a 50-50 mix of antifreeze/coolant and water. If the engine is cool, check the level in the radiator as well. Never remove the radiator cap when the engine is hot; you can be seriously scalded.
Flush your vehicle's cooling system
Motorists should have the cooling system flushed, with new coolant installed as recommended by the vehicle manufacturer (check your owner's manual). Depending on the type of coolant used, this is typically necessary every two to five years.
Test the car battery
Heat can zap the life from a car battery, so if the battery is more than three years old, it's a good idea to have it tested by a trained technician to determine how much longer it will last.
Another potential summer problem is faster evaporation of the battery fluid, which leads to corrosion on terminals and connections. Clean any corrosive buildup from the battery terminals and cable clamps and make sure the clamps are tight enough so they won't move.
Inspect hoses for leaks, cracks or loose clamps. Check belts for fraying.
Keep your tires at normal pressure
Soft tires generate heat, which can lead to a blowout. You can find the correct pressure listed in the car's owner's manual or on the placard inside the driver's-side door. Don't use any other guides.
Mark Koep, founder of CampgroundViews.com, added these extra tips:
Get the right digital devices
A handheld code reader can save you a lot of time and trouble during a breakdown. Code readers are simple devices that plug into your vehicle and read trouble codes from your on-board computer. Using your mobile phone, you can do a simple internet search of your vehicle model and code number to get a plethora of information on possible causes.
"The last time I broke down, this method identified the cause as a loose battery ground cable and in five minutes I was back on the road," Koep said.
Take a few extra parts. Even if you can't repair your own car, the roadside technician will most likely know how. Having the following parts on hand may save you from a tow, Koep said.
He also recommends:
An extra serpentine belt: It costs about $25 at your local auto parts store, which is cheap insurance to carry along.
Radiator leak stop: Modern radiators are made with a combination of plastic and aluminum. When they fail, it's usually due to a crack that can be fixed temporarily with this type of additive. (Important note: Allow your vehicle to cool before doing any work around the radiator!)
Spare tire and tire-changing kit: These are the most obvious items to have on hand. Make sure the tire has the proper pressure so it is ready to go when needed.
Duct tape and tie straps: If it's good enough for NASCAR, then it's good enough for your car. Duct tape or tie straps can be used to secure damaged components while you limp to the nearest safe location.
In the event you do experience a vehicle breakdown, having a roadside assistance plan will help make it easy to get back on your way. Learn about Nationwide's 24-hour roadside assistance service prior to your trip.