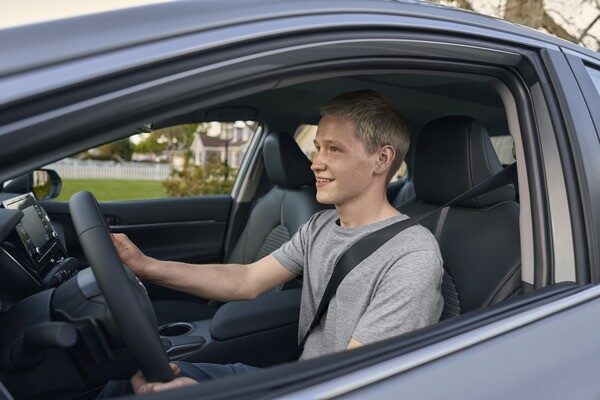 Accidents can happen quickly, and it can be hard to remember everything you should do after one occurs. If you're like most people, you studied it in driver's education class in high school, then drove off with your freshly minted license and promptly forgot.
To complicate matters, things have changed since the days when most of us took Drivers Ed. There are more cars on the road, traffic is heavier and there's no telling how the other person involved in an accident may respond. So even if you always practice safe driving it never hurts to go over what to do after an accident, and how you can be prepared.
What to do after an accident
1. Check for injuries
Before you do anything else, make sure you're okay and your passengers are, too.
2. Follow the law about moving your car – or not
If local or state laws require you move your car and you can do it safely, you should move it immediately, according to James Aubrey Solomon, a defensive driving expert at the National Safety Council. Not only is it the right thing to do, it's just good manners. It's not polite to stay in someone's way, even if that someone is another driver. If you can't move your car, you should use your hazard lights to alert other drivers.
3. Contact law enforcement
You can help the 911 dispatcher by giving as much detail as possible. Be prepared to tell him or her your exact location, including the highway mile marker or closest intersection. Let the dispatcher know about potential injuries, the number of cars involved and whether cars can get by on the roadway.
4. Exchange information with the drivers involved
Drivers involved should provide each other with their:
Name
Address
Phone number
Insurance company name
Insurance policy number
Name of the insured person and relationship to the driver
Driver's license state and number
License plate number for the driver and the owner of each vehicle
Car year, make, model and color
Resist the urge to apologize for the accident even if you think it might be your fault, or to keep it between you and the other parties. Law enforcement officers will determine the degree to which each driver may have contributed to the collision.
5. Record what happens
While you're on site, write down the location of the accident and how it happened. Take pictures of the damage done to all of the vehicles involved. Ask any witnesses for their contact information in case the drivers disagree about the events.
6. Place an accident report
Even if law enforcement officers don't respond to the accident, which sometimes happens if there are no injuries, download an accident report form from your state's Department of Motor Vehicles website, fill it out and submit it.
7. Notify your insurance provider
Rather than relying upon the goodwill of the other drivers to ensure that damages are paid for, submit an insurance claim. Doing so can help you protect your finances in the long term and get your car fixed more quickly in the short term.
How to be prepared for an accident
Keep important items in your car's glove box such as paper and a pencil for taking notes, a card that lists local law enforcement agency contact numbers and your medical allergies or conditions that first responders should know about.
Of course, these days, you may choose to keep much of this information in your cell phone under a file or note called "ICE," which tells first responders where to look "In Case of Emergency." You may also want to list several of your contacts, such as your spouse, parents or adult children under "ICE" in your phone's contacts list. Better yet, download Nationwide Mobile from the iTunes App Store or the Google Play store for free—it guides you through the steps to take after an accident, helps you notify law enforcement, find a Nationwide Blue RibbonSM Repair Facility and towing services, and start the claims process.
Make sure you're adequately covered in the case of an accident. Learn more about how much car insurance you might need, and have peace of mind that you're protected if the unexpected happens.