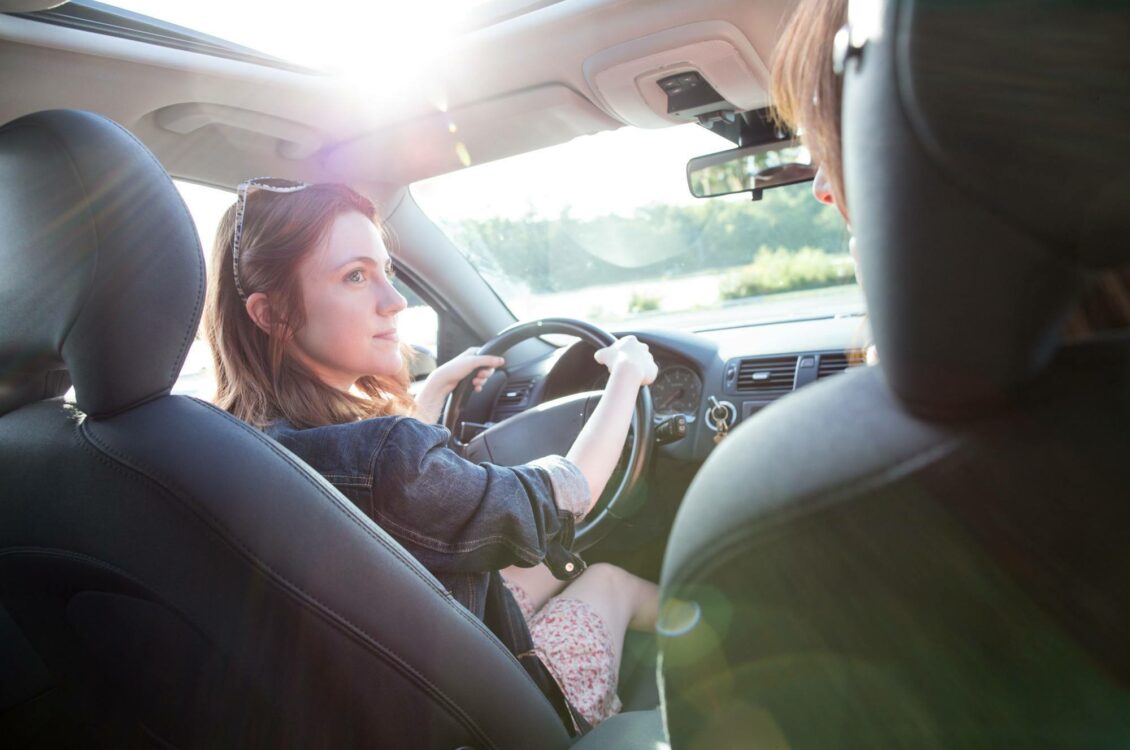 When drivers are negligent, they can cause accidents and claim lives. But even everyday habits can have the same effect. The Insurance Institute for Highway Safety estimates over 38,680 auto accident deaths occurred in the United States in 2020. Let's look at some all-too-common habits that can cause auto accidents and tips for avoiding them from CrashTest.org.
1. Driving Under the Influence
Every day in the United States, roughly 30 people die from alcohol-related driving accidents according to National Highway Traffic Safety Administration.[1] Alcohol and drugs impair reasoning and reflexes, which is why many drunk drivers (or "buzzed drivers") overestimate their ability to drive safely or believe they won't get caught. Planning ahead can save lives – take a cab or designate a sober driver, and make sure your friends do the same.
2. Distracted Driving
Distracted driving is any activity that involves drivers looking away from the road, including talking, eating and adjusting the radio – but smartphones have taken distracted driving to a new level. In 2019, 3,142 people were killed in distracted driving accidents.[2] Cell phone use poses a special threat because it involves high-attention activities like texting, surfing the internet, and even taking selfies while driving. Using cell phones while driving is so pervasive (and deadly) that drivers of all ages are pledging to not text and drive.
3. Speeding
Speeding has been a consistent factor in motor vehicle crashes and fatalities for decades. Car accidents that involved speeding accounted for 26% of traffic fatalities in 2019.[3] Driving faster than the posted speed limit increases the chances of collision on its own, but often occurs with other risky behavior, such as distracted driving, aggressive driving (or "road rage") and even drunk driving.
4. Driving Without a Seatbelt
Wearing a seatbelt can dramatically reduce or prevent injuries, yet many drivers don't consistently wear one. According to the CDC, seatbelts can reduce serious crash-related injuries and deaths by about half. Not wearing a seatbelt is particularly common in young people (ages 18-34), who are less likely to wear one than other age groups.  Furthermore, men are 10% less likely than women to wear seatbelts. Whether you're going on a road trip or going around the corner, wearing a seatbelt is one of the easiest ways to keep safe on the road.
5. Driving While Tired
According to the NHTSA, 697 fatalities in 2019 were the result of drowsy driving. Driving while tired has similar effects as drunk driving: slower reaction times, decreased awareness and impaired decision-making. Drowsy driving also includes falling asleep behind the wheel, which can be fatal even if it only lasts a few seconds. Commercial drivers and young drivers (ages 16-25) are more likely to drive tired. Drinking coffee, listening to music or opening a window can help energize drivers; so can pulling over to a safe area and taking a short nap.
6. Driving in Bad Weather
Snow, rain, sleet – bad weather conditions can affect even the most careful drivers. The Federal Highway Administration estimates that 21% of crashes are related to weather and result in over 5,000 deaths a year. Wet pavement is the leading cause (70%), followed by rain (46%) and snow/sleet (18%). When driving in inclement weather, make sure your tires have adequate traction, your headlights are working and you use chains or snow tires in the winter. One of the easiest ways to stay safe in bad weather is to simply slow down.
7. Road Rage
A quick temper can put you and others in danger. When you're on the road, keep your emotions in check -remember that the other motorists' actions are not personal, and any anger you feel as a result doesn't merit a response that could cause an accident. The more you stick with fundamentally sound, safe habits, the better your chances of avoiding a confrontation.
Knowing the risks of dangerous driving behaviors can help make you a more responsible motorist. Use these driving safety tips and practice them when you're on the road. You can drive with even more peace of mind with the right insurance coverage. Nationwide rewards safe drivers with accident-free discounts.
[1] https://www.nhtsa.gov/risky-driving/drunk-driving
[2] https://www.nhtsa.gov/risky-driving/distracted-driving