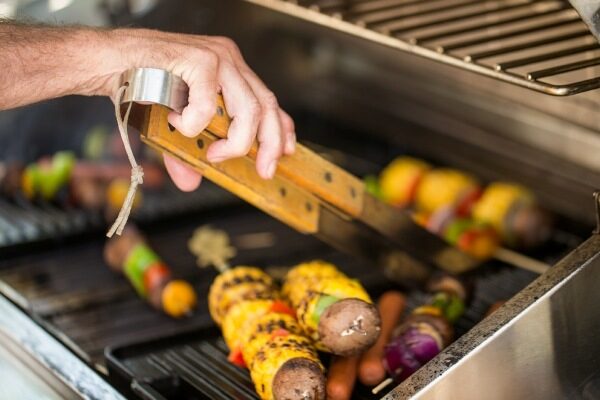 Nothing says fall fun like a few hours at the stadium of your favorite sports team enjoying a pre-game tailgate party. It's a tradition as old as football itself and one that's grown in popularity over the years. Following a few safety tips can go a long way toward keeping your celebration full of fun and free of trouble.
Tailgating: a fun fall staple
Visit any football stadium where a game is scheduled and you'll find the surrounding fields and parking lots filled with revelers firing up their grills and picnicking from the rear of their cars, vans, trucks or RVs. It's not uncommon for each party to include a host of accessories that are all part of the modern tailgate, from portable tables and chairs to tent canopies and lawn games.
When arriving at the stadium, take special care when navigating your vehicle around and through the tailgate parties that often sprawl into driving lanes. Drive slowly and watch for children and adults dashing after footballs or enjoying a host of other tailgate activities. Also, make sure you have a designated driver for after the game, and keep an eye out for glass or other debris when exiting the tailgate area.
Food safety is paramount for keeping your tailgate party fun. Even if food items are transported in coolers or portable refrigerators, they can sit out on snack tables for extended periods during the pre-game celebration, increasing the chance for spoilage. Monitor your food, and keep items covered or on ice if possible.
Grilled meats are often a big part of a tailgating menu. Raw meat should be packed separately, in an iced cooler, and stored in individual containers until they're ready to be tossed on the grill. Keep knives, tongs and other utensils clean and washed after coming in contact with raw meat. Do the same for cutting boards and other surfaces, and wash your hands before and after touching raw meat. It's also advisable to use paper towels and plates to further prevent the spread of foodborne bacteria.
Following safe grilling practices is another must for your pre-game party. To make sure your grilled meat is fit for consumption, take its temperature with an instant-read thermometer. According to Foodsafety.gov, chicken and turkey should be cooked to a minimum of 165°F, ground beef at least 160°F, and steaks, chops and fish to 145°F.
It should also go without saying that anytime you fire up a grill – and especially in the tight quarters of a typical tailgate – a fire extinguisher should be close at hand. Make sure you turn off gas grills and douse coals with water when you're finished cooking. Packing a first aid kit will come in handy should the chef experience any burns or cuts.
Finally, it's important to stay safe against the elements while tailgating. Spread the sunscreen; spending hours outdoors calls for protection from the sun's rays, even if there's a cloud cover. Also, drink plenty of water throughout the day. It's easy to get dehydrated before and during a game.
Enjoy game day safely
Tailgating can be a great way to enjoy the day with friends and family. With all the planning and expense that go into making your tailgate experience top notch, spend a little extra effort to keep it fun by keeping it safe.