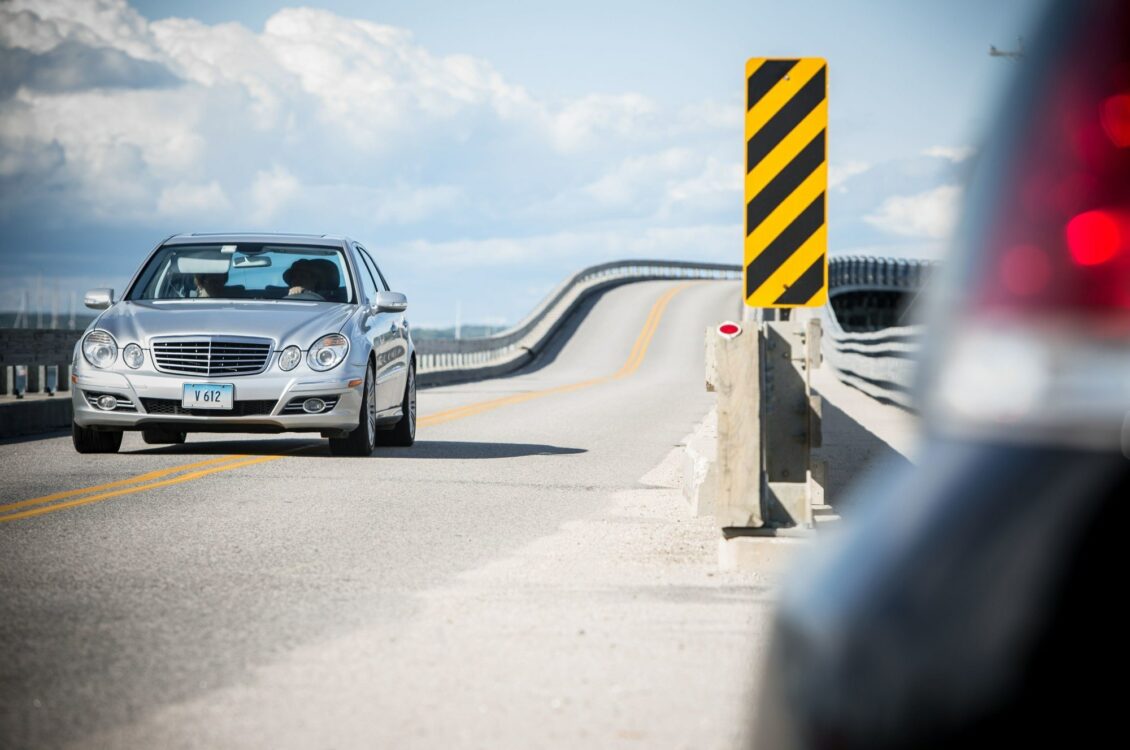 A car accident can be a very traumatic and stressful event in your life, especially if the other person involved flees the scene. Unfortunately, this happens more than you might realize. It's important to keep calm and follow these necessary steps to protect both yourself and your car.
What is a hit-and-run?
A hit-and-run occurs when someone hits a vehicle, person, someone's property or even an animal. The person operating the vehicle that causes the damage then "runs" from the scene of the incident and they do so without contacting the local authorities or leaving a note on the damaged vehicle or property. [1]
What to do after a hit-and-run
Whether you cause a car accident or are the victim of one, the first rule is to stay on the scene in a safe location. Neglecting to pull over your vehicle and exchange information after a crash can mean fines, loss of license and even jail time.
You can help avoid those consequences by stopping and remaining at the scene in a location that is safe from traffic. When you are on the receiving end of a hit-and-run accident, here's what you should do.
1. Record the most important information
If the driver that struck your car leaves the scene, gather as much information as you can to relay to the police. This information can help police locate the other driver and ensure you don't get stuck paying for damages.
Record the essentials:
Their license plate number
The make and model of the vehicle
What color of the vehicle
Approximate year of the vehicle
Time and location of accident
Contact information of potential witnesses
Direction the driver headed
Pictures of the scene and damage to your vehicle
You can increase the chance of finding the driver if you write down the information immediately after the crash while the details are fresh in your mind.
However, some of the essentials might not always be possible to remember because some people need to check themselves physically following the physical shock of a car accident. [2]
2. Report the incident to the police
Call the police as soon as possible and file an accident report. Give them the following information:
Names of possible witnesses
Exact location of accident
Direction the driver was heading
Many people assume that it's not necessary to file a police report after a car accident, especially if it's a minor accident, but that's often not the case. If you decide to seek compensation for sustained injuries, property damage and other damages, your case will be stronger with a copy of a filed police report. [3]
3. Contact your insurance company
Your insurance company will begin the claims process. Depending upon your insurance coverage, they could help with towing and finding a rental car. If you can identify the driver that hit you and they're insured, you can probably get their car insurance information from your insurance company and file a claim with the other driver's insurance carrier.
Does insurance cover a hit-and-run?
In a hit-and-run accident scenario, having the minimum car insurance coverage might not offer the protection you need. To avoid being held financially responsible for potential costs, consider an uninsured motorist insurance policy. This coverage could protect you against drivers who don't have liability insurance or the money to pay for injuries and damages that were incurred.
What is the penalty for a hit-and-run?
Committing a hit-and-run is an illegal act, and the punishment can be severe, depending on what you hit, how much damage there was or if a death resulted. While every state has its own laws regarding hit-and-runs, most of them have these penalties in common:
Fines and/or imprisonment
Loss or suspension of your driver's license
Points on your record [1]
Protect yourself with car insurance
Make sure you're protected in the event of a hit-and-run accident. Get a free online quote or call 1-888-869-5727.
Sources:
[1] "What Exactly is a Hit and Run Accident?" idrivesafely.com/defensive-driving/trending/what-exactly-hit-and-run-accident (Aug. 3, 2022).
[2] "What Should I Do After a Hit-and-Run Crash?" myerslegal.com/what-should-i-do-after-a-hit-and-run-crash (accessed Sept. 29, 2022).
[3] "Why You Should File a Police Report After Your Auto Accident," dolmanlaw.com/blog/file-police-report-auto-accident (Sept. 1, 2022).
Disclaimer:
The information included here is designed for informational purposes only. It is not legal, tax, financial or any other sort of advice, nor is it a substitute for such advice. The information may not apply to your specific situation. We have tried to make sure the information is accurate, but it could be outdated or even inaccurate in parts. It is the reader's responsibility to comply with any applicable local, state or federal regulations. Nationwide Mutual Insurance Company, its affiliates and their employees make no warranties about the information nor guarantee of results, and they assume no liability in connection with the information provided. Nationwide and the Nationwide N and Eagle are service marks of Nationwide Mutual Insurance Company. © 2023 Nationwide