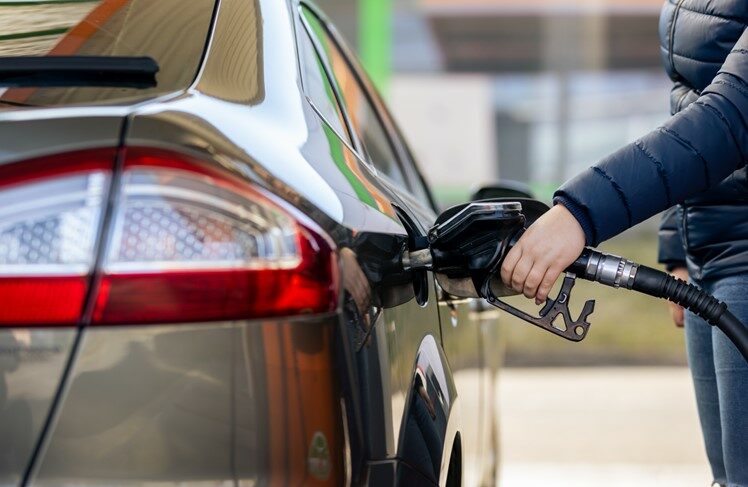 As automotive technology continues to evolve, consumers have a variety of fuel-efficient cars to choose from when it's time to start shopping.
Today, many larger vehicles are included among the lists of cars that get improved mileage. [1] As innovations continue, you no longer have to choose between the car that gets the best mileage and the one that can carry your family comfortably on vacation.
The effect of hybrid innovation on the automotive landscape is something to take note of, as evidenced by the cars that rank high in mileage. Hybrid options provide great fuel efficiency, and there's a wide selection of models.
Factoring the costs of fuel, along with maintenance and repair, can give you a better idea of the actual long-term expense of owning the car instead of basing your decision only on the sticker price. [2]
Benefits of fuel-efficient cars
Fuel-efficient vehicles save on fuel costs and time spent filling up. Advanced technologies such as plug-in hybrids and pure electrics have pushed efficiency even further. Fuel-efficient cars can save you money, no matter what size you are looking for, and they're a smart hedge against the inevitable rise in fuel prices.
Are fuel-efficient cars better for the environment?
Less fuel consumption of a car means fewer toxic emissions from the exhaust, so we have cleaner air to breathe. Fuel-efficient cars help in reducing pollution and smog by at least 50%. By switching over to a hybrid car or one that doesn't require much fuel, we are also reducing our dependency on fossil fuels. [3]
Cars with the Best Gas Mileage
Fuel economy is a key factor in operating costs for vehicles. A small difference in the overall miles-per-gallon rating can add up to big savings over years of ownership. In order to properly decide which car is best based on gas mileage, you should review several lists from reputable sources before making any decisions.
Here are a few helpful links to streamline your search for fuel-efficient cars:
Choosing the right vehicle can be difficult. But protecting your car and home is easy with Nationwide. Get a free auto insurance quote online or contact an independent agent today to see how you can save by bundling your insurance.
Sources:
[1]  "13 Most Fuel-Efficient SUVs in 2022," cars.usnews.com/cars-trucks/advice/suvs-best-gas-mileage (accessed Nov. 17, 2022).
[2] " What Is the Total Cost of Owning a Car?," nerdwallet.com/article/loans/auto-loans/total-cost-owning-car (accessed Nov. 17, 2022).
[3] "Environmental Benefits of Fuel-Efficient Cars That All Should Know," matteroftrust.org/environmental-benefits-of-fuel-efficient-cars-that-all-should-know (accessed Sept. 1, 2022).
Disclaimer:
The information included here is designed for informational purposes only. It is not legal, tax, financial or any other sort of advice, nor is it a substitute for such advice. The information may not apply to your specific situation. We have tried to make sure the information is accurate, but it could be outdated or even inaccurate in parts. It is the reader's responsibility to comply with any applicable local, state or federal regulations. Nationwide Mutual Insurance Company, its affiliates and their employees make no warranties about the information nor guarantee of results, and they assume no liability in connection with the information provided. Nationwide and the Nationwide N and Eagle are service marks of Nationwide Mutual Insurance Company. © 2022 Nationwide