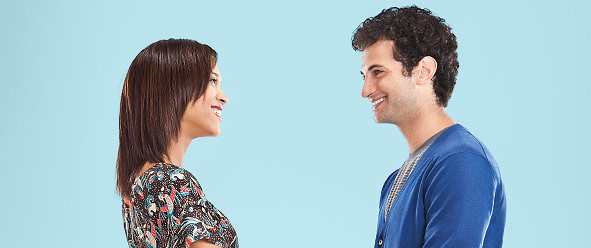 Get creative to go out without going broke.
Whether you're planning the perfect first date for someone special or looking to spice up your marriage with date-night plans, you can make a great impression without burning through your budget.
First, cast aside the typical dinner-and-a-movie scenario. That traditional date could cost you upwards of $150. These suggestions may provide inspiration for new and original date ideas.
Dinner
Cook for your girl (or guy). Prepare pasta with marinara, garlic bread and a small green salad. Pair it with a tasty, inexpensive wine or chilled water with lemon slices, and you'll create a romantic night that rivals any meal on the town.
Skip dinner and indulge in a decadent dessert to share at an upscale restaurant.
If you're set on having an upscale meal out, make reservations in advance using websites such as DinnerBroker or OpenTable, which offer discounts if you dine within certain hours.
Movies
Find second-run theaters, matinees, drive-ins and small indie or art theaters that screen different movies from the usual blockbusters. You'll share a new experience and gain plenty of fodder for conversation afterward.
Find out if your city or town offers free or low-cost outdoor screenings of popular movies in the summer months.
Turn your living room into a movie screening room, complete with popcorn, drinks and theater candy.
Concerts and Culture
Check your favorite radio stations to see if they sponsor inexpensive concerts featuring local or up-and-coming talent.
Want to catch a big headliner in concert? Splurge for lawn seats. You can usually bring a blanket and picnic basket to make the experience more intimate.
If you live in a town with interesting history or folklore, sign up for an inexpensive walking or bus tour with your date.
Check local events calendars for free gallery openings and events.
Outdoor Fun
Hit the links together, but play nine holes instead of 18.
Head to your local park to toss around a baseball or Frisbee. Bring along your dog or invite a couple of friends to join you.
Explore a neighborhood in or near your town that you've heard about, but have never visited.
Bargain-hunt at a flea market or thrift shop. The experience is fun and free, and you may even find a deal or two.
Don't discount the fun to be had at minor league or specialty sports events. Tickets and refreshments are significantly cheaper, whether you're into hockey, baseball or football. Attend a ski jumping event or go to a motocross race or a rodeo for a new experience.