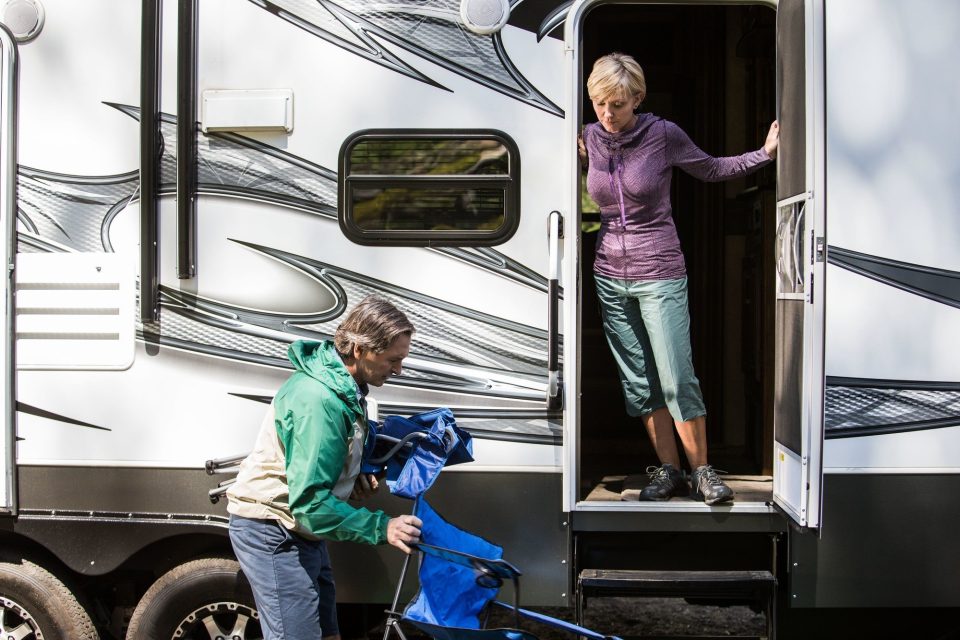 Before you put that recreational vehicle in gear, it's best to prepare thoroughly.
That will ensure your next trip is a joy, not a drag. It also means looking beyond the basics, such as a full gas tank and stocked refrigerator. Before you start your next journey, you might assemble a to-do list.  Here are the essential things you'll want to double-check before you pull out of the driveway.
Essential Accessories
Certain things are optional for travel, but in today's world there are a few things that you just don't want to leave home without. They include:
An up-to-date global positioning system (GPS) unit: We all know the value of GPS, but if you have an older model, check to see if it can receive updates to include things like new construction or changes in roads. Not only do you want it to get to your destination, but you'll also need it to locate campsites for overnight parking. If your current GPS can't be updated, consider investing in a new one.  Few things are more frustrating (or confusing) than being told to take a road that doesn't exist. You might even consider adding a GPS to your smartphone plan, although remember that this will eat up data and add cost.
A 50-foot extension cord: Many people rely on a 25-foot cord but a 50-foot cord is a valuable investment. All it takes is one instance of being parked too far from the power source for that cord to pay for itself!
Disposable gloves: Throughout your trip, you'll have to handle sewer hoses and hook-ups. One experience of having to do this without gloves will make you wish you'd stopped at Costco and bought the big box.
First aid kit: Make sure your kit is up-to-date and medications or ointments haven't expired. If you're traveling with pets, remember you need a first aid kit designed for them, too. A bag for icing injuries and a heating pad should be among your first-aid supplies.
Power adapters: Keeping your phones, MP3 players, GPS device and any other portable electronics in workable shape is crucial for your trip, so check to make sure that you have the right adapter for all the portables with you as you travel.
Emergency items: Hopefully, you won't need them. But it's crucial to pack highway flares, a set of engine drive and accessory belts, spare parts for your generator, a 12-volt power light and an accurate tire-pressure gauge.
The Simple Things
Even though space can be limited, here are a few everyday items you don't want to leave home without:
Toilet paper
Trash bags
Air freshener or room deodorizer
Pet supplies/toys (if traveling with the family pet)
Reading materials and audio books
Scissors
Sewing thread
Your favorite music CDs – or a fully-loaded, music-accessing device
It's also important to think about what you'll be doing along the way or once you've reached your destination. Jumping on a bicycle is a great way to discover a new area. Remember, for each bike you bring along, you'll also need to carry spare tire tubes, a helmet and bike pump.
A pair of folding chairs and even a small folding table are also worth stowing, so you can relax and enjoy the great outdoors at the end (or beginning) of your day.