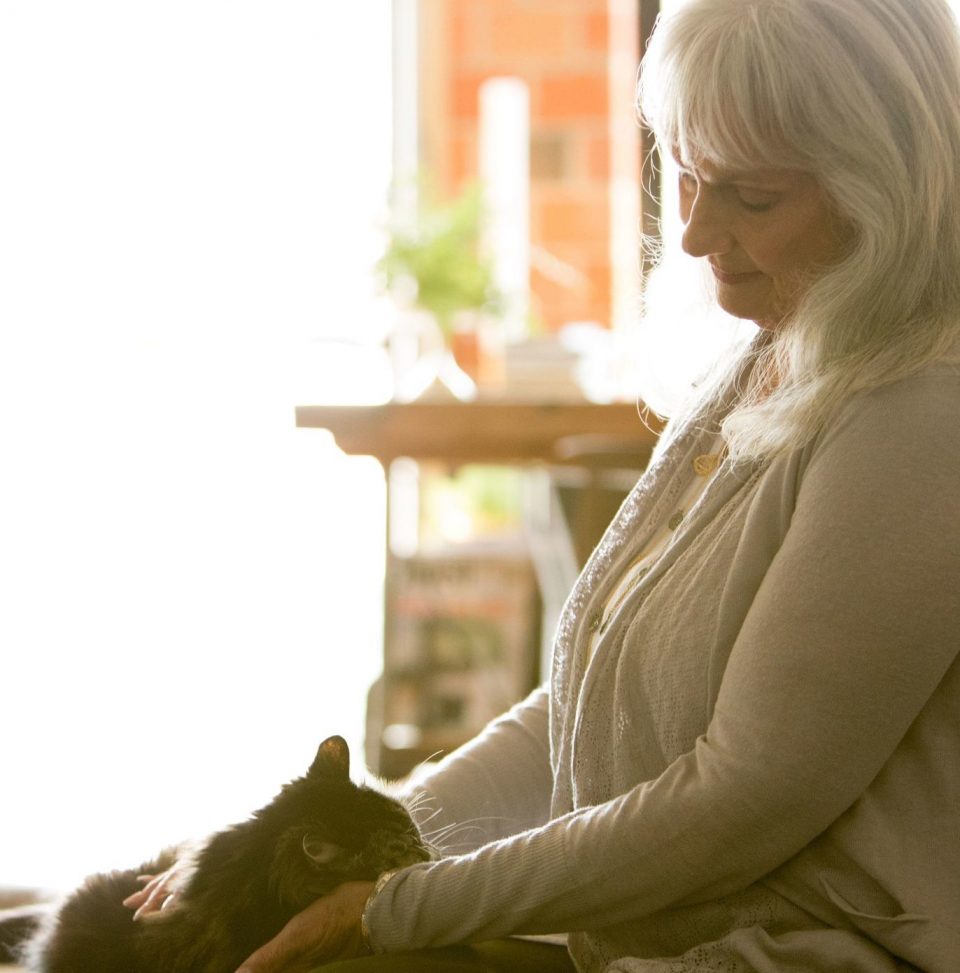 Owning a cat can be both fun and rewarding. But as any responsible owner will tell you, there are many things to consider before bringing home a new kitty. To keep you and your feline friend happy, here are some cat-adoption tips:
Start searching for your cat companion
There are many places to adopt cats from, such as your local animal shelters, rescue facilities and pet stores. Adoption sites such as Petfinder make it easy to tailor your search based on age, gender and breed. Wherever you decide to go, be sure to inquire about the cat's overall health and whether or not the cat has been spayed or neutered.
Next, decide how old your ideal cat would be. Kittens are playful and energetic – and need someone at home with them during the day. Adult cats require less supervision and are typically fine on their own for long periods of time.
Also consider temperament. Do you prefer sweet and cuddly or high energy? Interact with potential adoptees to find one that fits your personality.
Prepare a home for your new kitty
Once you've found the perfect cat for you, take time to create the perfect space. The essentials include:
Litter box
Litter
Scratching post
Toys
Brush
Bed
Food (a diet of dry and wet food is best)
Food and water bowls
Because cats are notoriously curious, cat-proofing your home is a must:
Remove breakable items from areas your cat might explore, including window sills, shelves and cabinets.
Remove houseplants or hang them out of reach; many flowers and plants are toxic to felines.
Secure window and door screens.
Cover garbage disposal switches.
Keep toilet lids down to prevent your cat from falling in.
Help your cat adjust
It's normal for your cat to be scared or stressed for the first few weeks in a new environment. Make them feel safe by giving them a "hiding space," such as under a bed or in a box.
To avoid overwhelming your new cat, keep them in one room at first. Let them get used to the smells and layout of their new territory. Once they seem comfortable, let them explore the rest of the house.
Integrate your new cat with any other pets slowly. Give them several days or weeks to hear and smell each other before they come face to face. Monitor their interactions closely, and remove both pets from the room if they fight.
Contact your vet
Schedule an appointment with the vet to bring your cat in for a health checkup soon after bringing them home. Make sure to get vaccination records from the adoption organization and keep your cat up to date on their shots. Pet insurance policies and pet wellness plans can help protect your cat when it comes to healthcare. Pet insurance can help cover the costs of unexpected accidents and illnesses, while a pet wellness plan can provide cash back for preventative care, like vaccinations and checkups.
You may also need to spay or neuter your cat, which can be done between 8 weeks and 5 months old. Schedule it with your vet far enough in advance, since you may have to wait several weeks for an appointment.
Following these tips will help keep your cat happy and healthy in their new home.