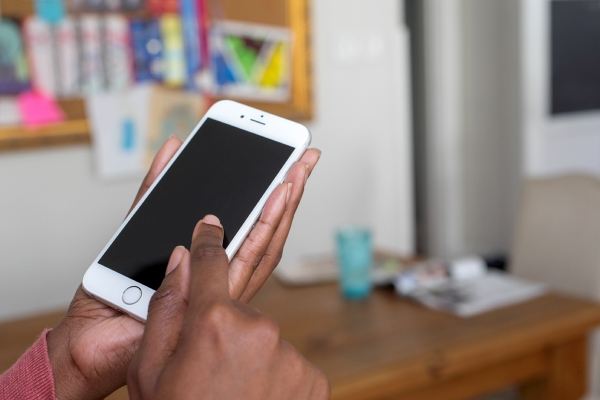 How do you want potential customers to see your company? Smart branding helps keep you in control of your message. These 10 tips from two branding pros will help you stay on point as you share your company's story, respond to customers in real time and engage in candid conversation that increases customer loyalty.
1. Engage
Opting out of branding isn't smart in these days of web searches and social media. If you don't brand your company, Google will brand it for you, says journalist Sherry Beck Paprocki, author of "50 Ways to Tell Your Story" and "The Complete Idiot's Guide to Branding Yourself." Today, brands must be authentic and transparent, explains Paprocki, who is also president of R.S. Rock Media, Inc., a branded-content firm. "Good storytelling can get to the heart of your brand, so hire a good writer and get started."
2. Be more than your logo
"People connect with people, not logos," says Jennifer Abernethy, author of "The Complete Idiot's Guide to Social Media Marketing" and president of Socially Delivered, a company that helps business owners and professionals build their digital presence. "Your business is seen via your social content, video, photographs. All of these are part of your brand," she says. Your logo, while necessary, doesn't tell your story. "It's how your people are talking and visually sharing your story that counts."
3. Ask "where are my customers?"
"Ask your customers what social channels they look at. Pick one or two and start there," Abernethy suggests. "Say your customer base is older male executives. Are they on Facebook? Probably not. [To reach them] you should be on LinkedIn," she says. If you're a small-business person specializing in arts and crafts, choose Pinterest. If your company specializes in customer service, choose Twitter so that a company representative can respond quickly. Does your business involve fashion? Choose Instagram.
4. Conduct a social-media audit
While you can do this yourself, it's time consuming. You may want to hire a pro. During the audit, ask:
Is your branding the same on every platform?
Do your bios align across platforms?
Are they up to date?
Do you have the same visual identity (headshot, logo, etc.) everywhere?'
Is your contact info current, including phone number?
Have you included social-media icons with live links on your website?
Is your copyright information (at the bottom of your website home page) current?
Conduct an audit every six months, Abernethy recommends. "The first one will take the longest, of course," she says. "After that, it becomes regular maintenance." If you're getting ready to launch or re-launch a product, of if you are about to go live with a new website, this is an excellent time to do your audit.
5. Make the most of your press releases
Want to share a press release with the media? "Use Twitter in addition to traditional media releases sent via email," says Paprocki. Follow-up is still important, she adds. Use email, phone and Twitter.
6. Follow the right people on social media
"Who you follow speaks volumes," says Abernethy. If you're in fashion, follow fashion editors on Twitter and Instagram. To get media attention, follow TV producers and journalists on social media. "TV producers have rooms full of interns continually scouring social media and YouTube, looking for people to interview for stories," she adds. "Connect with them on LinkedIn, Twitter, Instagram. Re-tweet and share their info. Then when you contact them, it's a warm call."
7. Train interns carefully for social media work
"Many Millennials have not been trained in the appropriate way that social media needs to be used to be most effective," says Paprocki. If you don't have a social-media strategy in place already, consider hiring a pro to do this for you, as opposed to assigning the task to an intern, she suggests. "Young interns understand technology and ideas, but they may lack the acumen to represent the brand online," says Abernethy. "You may want to go with someone a bit more seasoned."
8. Embrace video
"Video is already hot on social media, and it's going to be increasing even more in the next year," says Abernethy. "The good news is that you don't need Hollywood production values or professional lighting and editing" For some purposes, cell-phone video is perfectly fine. More important than fancy production values, "customers want to see enthusiasm and someone who can speak well who has energy and who is authentic," she says.
9. Get excited about what's next
Stay engaged. Keep learning. "By 2020, 85% of all our business communication will be via social media and video," says Abernethy. Platforms such as Facebook Live and Snapchat video are already leading the way. Embrace change and your business will grow with it, she adds. "Business can't rely on the Yellow Pages anymore. Social, including video, is the way to tell your company's story."
Presenting your brand effectively via social media and other forums can cast it in the most favorable light. That can create higher levels of engagement with current and potential customers, helping you grow sales and profits. Nationwide understands what small business operators are facing and offers a wealth of resources to help them make the best decisions for their organizations.