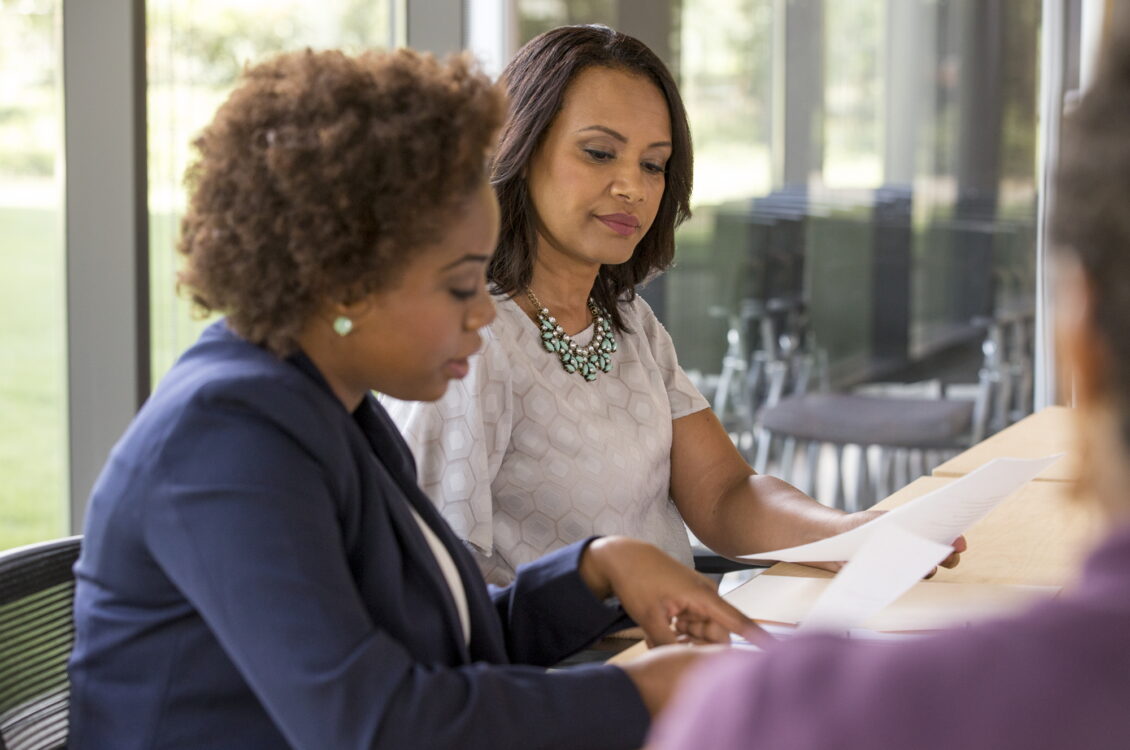 Starting and operating a small business requires a set of skills many business owners may not possess.
For instance, the owner of a music store might be an expert on guitars but have little knowledge of accounting, employee management or inventory control. He might not have the ability to effectively negotiate with landlords, suppliers or partners.
Negotiating skills are crucial for a small business owner. Negotiations are often perceived — and approached by some — as bare-knuckle, winner-take-all verbal boxing matches where the person across the table is an adversary. But the best negotiations are positive, win-win experiences where both parties feel their concerns are heard and each walks away with a good outcome. Such an exchange can help build long-term business relationships with vendors and clients and enhance potential business opportunities.
Stepping into a negotiation for first-time owners can be a daunting prospect. Just like learning new accounting methods or marketing techniques, however, negotiating skills can be acquired through instruction and practice. It's an education that management experts highly recommend for new business owners.
Begin with training exercises
"It's important for them to get some negotiation training," says Holly Schroth, who teaches negotiation at the University of California, Berkeley, Haas School of Business. "The best type of training is when they can do role plays and exercises where they actually get feedback on their negotiation skills, so they can continue to build upon those skills and learn useful frameworks for negotiations."
Do the necessary research
To be an effective negotiator, do your research and arm yourself with essential information, whether it's market data or the other party's financial numbers. Having the right information can help you form a strategy and set goals, while providing a sense of assurance in your ability. "The most important part of negotiation is preparation," says Schroth. "Understanding how to prepare for negotiation will give business owners a lot of confidence in their negotiation and help them achieve the outcomes they want."
If possible, study the preferences and past performance of the other party. This can provide insight into how they'll react during the process, as well as the types of agreements they prefer. It can also allow you to tailor your own goals to a more realistic outcome, such as knowing the other side has never budged on a particular issue.
Be open and flexible
A mindset you should take into the deal-making process is flexibility. This means prioritizing your goals and identifying areas where you're willing to compromise. "Business owners should be very flexible in how they achieve their goals," says Schroth. "It's great to have goals. But the real power is in your flexibility and how you want to achieve that, keeping in mind the other person's constraints along the way."
In fact, being too rigid with your expectations or scripting out the negotiation beforehand can lead to a negative outcome. "There really shouldn't be a script in negotiations," says Schroth. "You should have your goals and have your ideas for how you might achieve the goals, but it's a very dynamic process."
Focus on the process
Focusing on the process rather than the end goal can help avoid an impasse in negotiations. Nudging the negotiation into more of a discussion or brainstorming session can give the proceedings a positive air, with both parties looking to find a solution to a larger problem.
"You have to ask for the other person's questions, and test the assumptions that you've made about what their interests are," says Schroth. "It's really about problem solving — sharing information to problem solve and reach mutually satisfactory agreements. You can't script a negotiation, but you should have a plan A, B, C and D based on your preparation."
For additional tips and information on negotiating strategies for small business owners, read How to Negotiate Better Business Deals from Harvard Business Review, and Strategies for Curbing Deception in Business Negotiations from Harvard Law School.