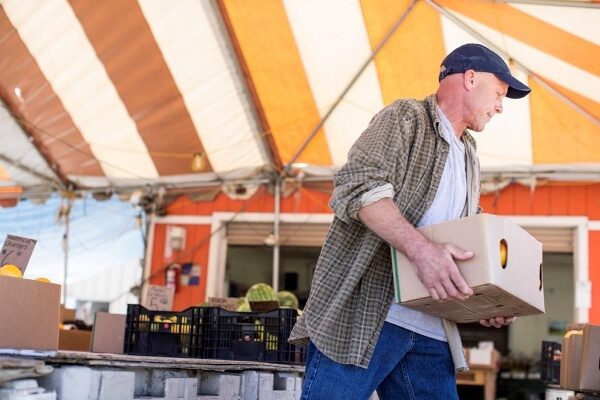 As the general manager of My Fit Foods in Hermosa Beach, Calif., Brandi Guerra hears about her customers' desire for convenience every day.
The company, with more than 50 stores in five states, specializes in creating healthy meals to go. "Everyone wants it fresh, and everyone wants it now," says Guerra, whose customers range from nurses working 12-hour shifts to busy beach-community moms who find the fresh, prepared meals a great convenience.
The Hermosa Beach location opened five years ago without delivery service, and customers would pick up their meals at the store. "But we kept getting more and more requests for delivery," says Guerra. She now uses a local delivery service, which charges a small fee to the customer. "Everyone loves it," she says.
As small-business owners are quickly learning, today's customers have fallen hard for the idea of getting their items quickly. Really quickly. For small-business retailers, the demand for lightning-fast delivery is encouraging them to check out a growing list of same-day retail delivery services.
A number of new local-delivery service start-ups are helping them compete. Using one of these services can help a small business avoid the costs of hiring delivery employees, paying high insurance costs and maintaining a delivery vehicle. It means the business can expand its delivery area. Local delivery companies allow small business owners to realize low delivery costs and zero overhead.
Here's a sample of some of the current available retail delivery services.
Following in the on-demand footsteps of Uber and Lyft, Amazon launched Amazon Flex in September 2015. Currently in 24 major metropolitan areas across the U.S., Amazon Flex pays independent contractors (with a car and an Android smart phone) to make local deliveries with their own cars. Drivers must be 21 and will receive a background check. In addition to delivering Amazon packages, these drivers also pick up and deliver packages from local stores or meals from restaurants for delivery.
Deliv allows business owners to have a same-day delivery option on their website checkout pages. Deliv manages the details, hires drivers and handles driver payments. At the cash register, Deliv allows cashiers to place delivery orders through a simple web-based form. (No integration into your business website needed.) The company is currently serving 16 major metropolitan areas in the U.S.
FedEx Same-Day Courier Service
Currently serving 24 major metropolitan areas in the U.S., FedEx Same-Day Courier Service lets business owners choose between priority service (delivered in as little as two hours) or standard service (delivered by the end of the day). Business owners can see rates, order delivery and track packages on the website. No need for FedEx packaging. Businesses use the packaging of their choice.
TaskRabbit will deliver anything from a couch to take-out food, and they're currently in 19 U.S. cities. Business owners set up an account, then post a "task" on the site, and Task Rabbit sends a "Tasker" to make the delivery. Payment is handled online after the delivery is completed. Taskers go through a criminal record check and an identity check before being assigned.
Postmates says they "enable anyone to have anything delivered in under an hour." Their platform connects customers with local couriers who can deliver anything sold in any store or restaurant in the area. This allows customers to "shop local," while enabling local brick-and-mortar businesses to compete with the speed and convenience customers are used to experiencing online. Postmates currently operates in 25 states in the U.S.
Even if you don't have to worry about specialized insurance for deliveries when you partner with some of these local delivery services, the rest of your operation still needs protection. Find out how small business insurance can keep you up and running.