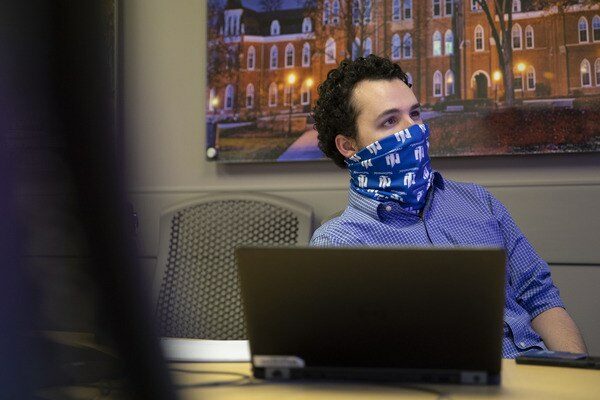 Sponsoring internships can provide your company with additional talent, but keep in mind that for college students, internships are more than just jobs.
Students take internships to gain practical working experience and learn more about their field of study. As beneficial as internships are to students, they can be invaluable for businesses. An intern gives you a chance to keep your top talent on appropriate projects while interns learn the basics of the industry by working on projects your regular employees haven't had time to address.
Here's how to find interns that fit well within your company culture.
Establish an internship program
Before searching for interns, define your program and consider all the organizational details. You want the program to be a positive experience for your company and the interns.
What will they do?
First, decide the type of work or projects you want or need interns to do, and think about the interns' learning objectives. Because they're doing the internship to gain experience, they should end the program with a new set of skills or understanding about the business.
When and how long will they be employed?
The calendar plays an important role in establishing your internship program. Some internships are best during the summer, and some might be better during the school year, depending on the specific projects and how they fit in with the work schedule. A marketing internship might be most valuable, for example, if the intern could attend trade shows that ran during a specific season.
Who will manage the interns?
Staffing the internship program internally is crucial, too. Decide who will structure and oversee the program. Interns may need additional support and supervision. Planning an orientation and providing a list of daily responsibilities is also part of this process. Choosing the right supervisor and hand-picking staff members who will work on projects with the interns can result in a successful program.
In addition to human resources, the internship program requires financial resources. Consult an employment lawyer or your human resources manager to discuss the legal implications of hiring interns and compensation. You'll need to provide office supplies and office space so they can do their jobs.
Determine recruiting and selection methods. If you're going to recruit through a university, reach out to the school's career center. If you're thinking about making job offers after the internship, keep this in mind during the program, so you can use specific hiring criteria to evaluate the interns.
How to recruit interns from colleges
Colleges are eager to help students get internships and real-world experience. Many schools require students to complete an internship to graduate, and your company could be doing them a great service. Working with a college gives your company more visibility and brand awareness, which is helpful in recruiting. Contact your local colleges to find out how you can work together.
Identifying prospects for hiring
Many companies hire former interns. If it's a good match, both the intern and the company benefit. Management should talk to the intern supervisors throughout the internship period to help identify which students are a good fit and which ones might excel in the company. Supervisors can also speak with interns periodically about what they're learning and whether this is the type of company and industry in which they'd like to continue working for after college.
A well-run company with motivated interns and employees is a valuable asset to protect. Make sure your business insurance is up to date to protect your company and staff from unexpected losses.