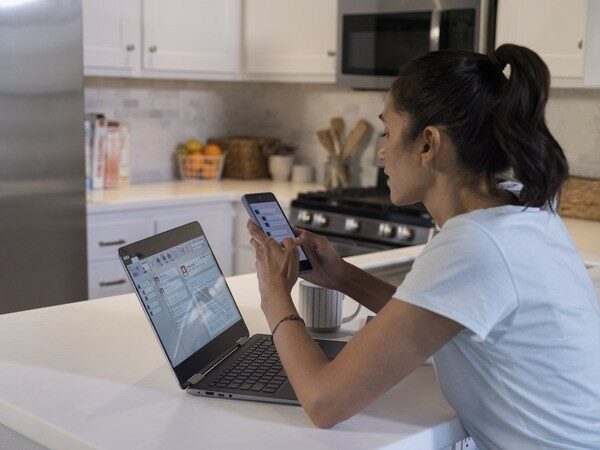 The workplace today knows no bounds, and more people are working from home. According to the U.S. Small Business Administration, about 50% of all small businesses today are based in people's homes, and there's no indication that the trend will slow down any time soon.[1] Despite the numbers, many home business owners don't have separate home-based business insurance coverage.
"When asked about the lack of insurance, nearly 40% of home-based business owners say they thought they were protected by some other type of coverage, while almost 30% say their businesses are too small to insure," the IIABA said. "Notably, nearly 20% could not give a reason for not having insurance."
Homeowners insurance covers incidents such as loss or theft of personal property. But if a delivery person slips and falls on your property or your business equipment is destroyed in a fire, homeowners insurance won't protect you. Without coverage specifically designed for your home business, you put your livelihood, and possibly that of your employees, at risk. That's why home-based business insurance is a good idea.
If you're considering starting — or have already started — a home-based business, it's important to insure yourself and your company so you and your livelihood are protected against a variety of situations. Here are some important things to know about why home-based business insurance is so vital.
Financial considerations for remote businesses
As technology continues to allow more people to begin working remotely, many may choose to become freelancers or independent contractors. This can open the door for more workers to start their own remote jobs. If you're considering starting your own home-based business, or have recently done so, it may be helpful to meet with a business lawyer to make sure your company is structured properly and that you've chosen the right type of business license for your needs. This can help you avoid costly surprises at tax time. It also allows you to plan and pay your taxes throughout the year — they're not deducted the way they are when you're employed by someone else.
Another way to make sure your business is properly prepared financially is to get the right kind of home business insurance in place. Despite the growing number of home-based businesses, the Insurance Information Institute reports that most individuals operating businesses from their homes don't have adequate insurance coverage.[2] That's because many people assume that their homeowners policies also cover their home-based businesses. But, the Insurance Information Institute reports, a typical homeowners policy doesn't provide adequate business coverage — many even clearly exclude business liabilities.[3]
Types of work from home businesses that need insurance
You may think that, because you're working at home or working alone, business insurance isn't necessary. That's why it helps to review some common home-based businesses and what insurance provides for them.
Selling goods online
.You may have an online business where you sell your own original creations, or you might be a power seller on an auction site. In case of a fire, is your inventory covered? What would it cost you to lose and have to replace all of the items you're selling?
Photography
. Regardless of whether you're doing your work on-site at your home studio or at another location, you want to make sure your equipment is fully covered by business insurance. Cameras, computers and even editing software can be expensive to replace.
Freelance writing/marketing
All of the equipment you use to generate income via your freelance writing can benefit from business insurance coverage. If this becomes your sole source of income, you might consider business interruption coverage. This can protect your income in the event of a covered natural disaster.
Home-based bakery
. After years of making cakes and cookies for friends, you've decided to make a business of it. Make sure your equipment and inventory are covered with liability insurance, and also consider business interruption coverage. If customers are picking up their baked goods at your home, it may help to have liability insurance in case someone falls or has an accident on the premises. If you're delivering goods, your driver needs auto liability coverage.
Determining your insurance needs
Businesses can vary greatly — and so can the insurance that covers them. When it comes to home-based business insurance, you typically have three basic options:
Homeowners policy endorsements: For a smaller home-based business, this is often the simplest and most affordable option. Also known as a rider, an endorsement is an add-on to your homeowners policy. If you're a small, solo operation and don't manufacture goods as part of your business, this may be an ideal option.
In-home business policy: Combining home and business insurance into a single plan, this type of policy offers more specific types of coverage. This policy is a step up from a basic homeowners policy endorsement, offering a greater range of coverage for a growing business. If your in-home business has developed into a mid-level operation with more visitors, equipment and output, this may be the policy for you. Such a policy may include more extensive property and liability coverage than endorsements, as well as business interruption coverage, which protects your income in the event your business is disrupted because of a disaster.
Examples of what kinds of businesses would use this policy include a small baking operation that meets with clients in person and also does all baking, orders and shipping in-house; a clothing designer who fits clients, as well as manufactures and ships goods, from home or an accountant who makes regular in-person appointments and uses certain rooms in the house as dedicated office space.
Business owners policy: Often referred to as a BOP, this type of policy is the most comprehensive form of coverage for small business owners. It offers protection from contractors, customers or employees who file claims against you along with comprehensive property coverages. It may also include other forms of liability coverage. Not all home-based businesses qualify for a business owners policy.
Additional coverage
Whichever policy you consider best for the size and type of your business, be aware that you may need additional coverage not included in a standard plan. Here are some additional coverage options you may want to discuss with your insurance agent, if the plan you're considering doesn't include them:
Data compromise coverage: Helps protect you and your business from legal action stemming from a security breach that compromises confidential customer or client information.
Employment practices coverage: Protects against claims brought against you and your business by your employees.
Key person insurance: Basically life insurance on a person critical to the success of a business such as the owner, founder or a key employee, without whom the company might fail.
Some states require home-based businesses to purchase workers' compensation insurance for employees[4], but purchasing this coverage is a smart move even if not mandated by law.
Getting the insurance that's right for you is important for the future of your business, so it's something to discuss carefully with your agent. They may also suggest additional forms of coverage that are suited to your unique situation, such as data compromise coverage, employment practices coverage and key person insurance, which is much like a life insurance policy that covers an individual who is critical in keeping the business running.
Know your home's worth
In addition to finding the right home-based business insurance, it's important to take into account the value of your home ahead of time. Have you made upgrades to your home, added and disaster-proofing improvements, or received any major gifts? Whether you're in a house, a rental home or a condo, talk to your Nationwide agent about the property insurance coverage that's right for you.
When you're considering what kind of insurance is best for your home-based business, find your local Nationwide agent. They'll help make sure you get the coverage that's right for your company's needs.
[1] https://www.sba.gov/sites/default/files/advocacy/SB-FAQ-2017-WEB.pdf
[2] https://www.iii.org/publications/insuring-your-business-small-business-owners-guide-to-insurance
[3] https://www.iii.org/publications/insuring-your-business-small-business-owners-guide-to-insurance
[4] https://www.iii.org/article/insuring-your-home-based-business-0