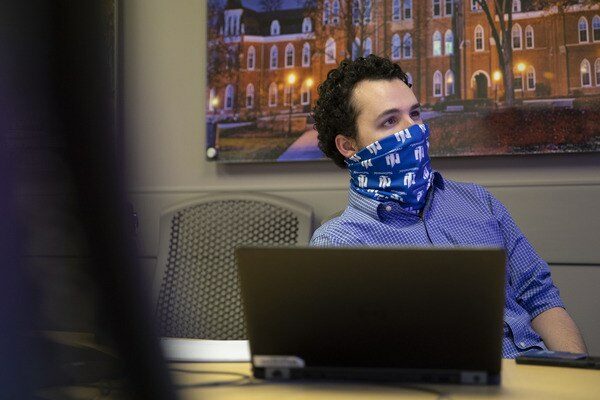 Whether you're applying for your first job after college or you've been in the workforce for a few years, having a good set of questions to ask at a job interview is an important part of the process. It'll help you get some of answeres you're looking for in order to help determine if the position is the right job for you. It also shows your prospective employer that you're organized and interested in the work.
You can start with a set of basic questions, but it's also important to tailor questions to each company. That'll separate you from other applicants and show you've come prepared.
Here are some top interview questions you can incorporate into your next interview.
What type of person would best succeed in this position and why?
The hiring manager or human resources manager likely has a good idea of the person he or she wants. For example, the company might want someone who is detail oriented, can work independently, or takes initiative. If your skills and personality don't match the response, that's a sign you might want to look elsewhere.
What are the job responsibilities?
Sometimes jobs look different on paper than they are in reality. A job may have a higher level of responsibilities than you're ready to handle, or it may involve a lot of clerical work when your skills are better suited to sales or customer service. If the job requires you to sit at a desk all day and you'd rather be in the field making calls, this may not be a good match.
What does a typical day, week or month look like for this position?
Some jobs are the same every day, and some change depending on the position. The job may involve a lot of travel to trade shows and other events that are at the same time each year, or it may experience quarterly periods that are much busier than other times of the year. If the position has cycles, such as a tax-preparation firm's late hours during the first quarter of every year, this is helpful to know.
What travel is involved with the job?
This is an important question to ask if you have family responsibilities or other activities that would be impacted by time away from home. Whether it's driving or flying, travel can sometimes interfere with a person's family and personal life if they're not prepared.
What are the possibilities for growth?
You want to learn whether you'll be able to move up in the company or not. Even if the position doesn't have a next step, a good company will often recognize talented workers and find other ways to use their skills, or to give them increased responsibilities. That keeps the employee engaged and happy while using that person's education and abilities to the company's benefit. As a follow-up question, you may want to ask about career paths for this position and what others in that job have gone on to do at the company. Or you might ask why they've left.
What is the next step?
Here you're trying to discern the company's timeframe for hiring. That might include other interviews and steps to complete before a decision is made. Offer a list of references or ask if there's more the hiring manager needs from you to move on to the next phase. If you're close to getting an offer with another company, it may be useful to tell them that so you can gauge their interest and determine how quickly they're able to move ahead.
The interviewer will have questions for you, of course. There are standard questions that hiring managers tend to ask, and knowing what some of those are before the interview gives you time to practice your answers. Most importantly, read about the company before the interview and learn as much as you can about it, the industry and position before you go. That way you're in a position to tie in your qualifications with their needs. They'll be impressed with your initiative.
It's never too early to think about the future. Once you've been hired and you've learned the ropes in your new position, start thinking about retirement planning. Nationwide can help you learn more about enrolling in plans and understanding the basics of investing.