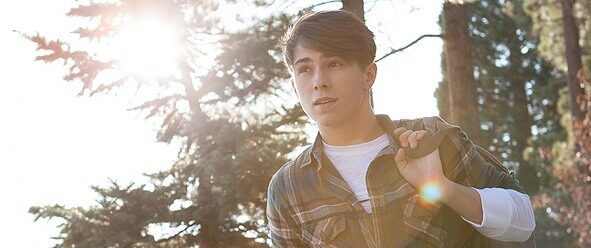 How to find a meaningful (or just plain fun) summer job.
As children mature into young adults, summer is no longer about killing time between school semesters. If your son or daughter is age 14 or older, summer is a great time for a job. There are no federal requirements, but some states demand employment or age certificates from children under age 18. A school guidance counselor can help clarify your state's laws. Part-time employment can expand a child's horizons, teach responsibility and, most importantly, generate some cash. Where should first-time workers look for a job? Your kid could canvass the mall for help-wanted signs, or get creative and find a gig that fits. Here's how to find the right job for different types of kids.
The Outdoorsy Type
Your teen loves to spend time in the sunshine? Start there. If you live in a beach community, your child may have ruled out lifeguarding, but there may also be work taking tickets, distributing towels and lounge chairs, or working at a concession stand. Similar jobs can be found at the community pool. Local farmers' market stands tend to have seasonal positions for students. And those not afraid to get their hands dirty may find work at a flower and tree nursery, helping to transplant trees or assist customers. Browse Coolworks.com, which specializes in summer and seasonal jobs in places like national parks, resorts and beachfront locations.
The People Person
If your teen wants to be in with the in crowd, there are great spots to be filled at hotels and resorts, sports stadiums and even amusement parks. The locations may be fun and glamorous, but the jobs are entry-level: preparing and serving food, selling and vending at gift shops, taking tickets, running the front desk, cleaning—or even minor acting work playing a character in costume. To find the best job in your region, have them canvass the spots where they most want to work. Try sites like Resortjobs.com and Summerjobs.com, or search for that dream title at Careerbuilder.com.
For those who enjoy working with kids, summer is a great time to gain experience as a nanny or tutor. When school is out and kids are home with little to do, families will pay good money to anyone who can distract and entertain their young ones. They can post a résumé to find nanny positions and babysitting jobs at Sittercity.com, or search for tutoring jobs on Care.com.
The Résumé Builder
If your teen wants an early edge on the career track, an internship is a great way to get experience in a chosen field, gain confidence in job interviews and become familiar with office life. It may also be a way to get college credit. A site like Internships.com can help your child find opportunities, but it helps to start early because great internships tend to get filled quickly. Still, a budding careerist can get similar experience doing part-time clerical or reception work at a local office job. They can search seasonal and teen jobs in their area at Snagajob.com, or try general sites like Monster.com.
Nationwide can help you teach your child the value of a hard-earned dollar. The Buxx Card is a prepaid, reloadable Visa® card that you can add funds to at any time, and receive alerts to track your teen's spending.