From bass anglers to wave riders, folks whose leisure time includes a body of water have an armada of different types of boats from which to choose.
If you're considering purchasing a boat, the type of boat you select should be driven by its intended use – and, of course, your idea of fun.
Have a passion for watersports? Maybe you're looking to cruise around leisurely? Are you hooked on fishing, or is sailing more your speed? Whatever you're looking for, there is a boat that fits your needs.
Generally, recreational boats are divided into these 3 categories:
Cruising: Geared to those looking to spend time relaxing or entertaining on the water. Some models offer room and features sufficient for a day cruise; others feature cabins and amenities for an overnight stay.
Fishing: Open cockpits in the rear (stern) allow for more front (bow) deck space to make it easier to fish. While smaller vessels don't have much room for seating, larger craft may include cabins for overnight trips.
Watersports: Specifically designed to accommodate water skiers and wake boarders, these boats have towing capabilities and offer a faster, more thrilling ride.
Once you decide what you want from a boat, understand that the price and insurance rate will be based on the size, model and brand – and that options can be overwhelming. Begin your research by getting to know the different types of boats below and their uses:
Types of cruising boats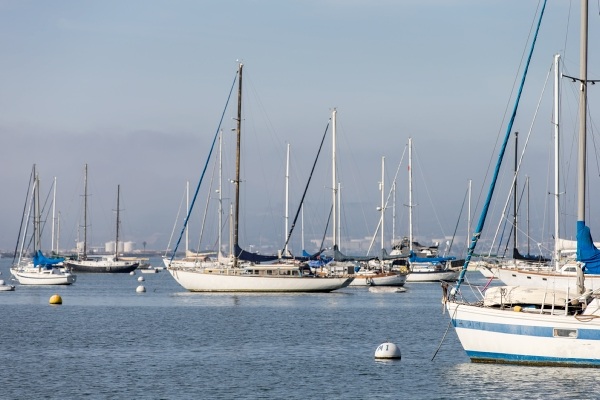 Bowrider Boats: A type of runabout with a seating area in the bow, a V-hull, and typically used for day cruising. Riders tend to enjoy sitting in the bow because of the nice breeze it offers. With swim platforms off the stern, bowriders also allow for skiing.
Size: 16-35 feet
Pontoon Boats: These multi-hull watercrafts rely on pontoons, which resemble large tubes, to float. They're comfortable because of their wide decks and couch-like seating. And while primarily used for leisure trips, pontoons with large and powerful engines can be used to pull skiers.
Size: 16-30 feet
Sailboats: These vessels are partly or entirely set in motion by the wind. There are many different kinds of sailboats, which are distinguished by size, hull configuration, keel type, amount of sails and purpose.
Size: 7-70 feet
Trawler Boats: Recreational trawlers are well-suited for longer trips. These boats have a displacement hull, which makes them fuel-efficient as they use less horsepower, and they are spacious enough to accommodate sleeping and cooking.
Size: 26-50 feet
Cabin Cruiser Boats: These powerboats often have such amenities as a galley, bathroom and a sleeping area. Depending on size and engine configuration – inboard or outboard – cruisers are typically capable of handling choppy waters. Larger, inboard models require a greater level of skill to pilot.
Size: 24-75 feet
Types of fishing boats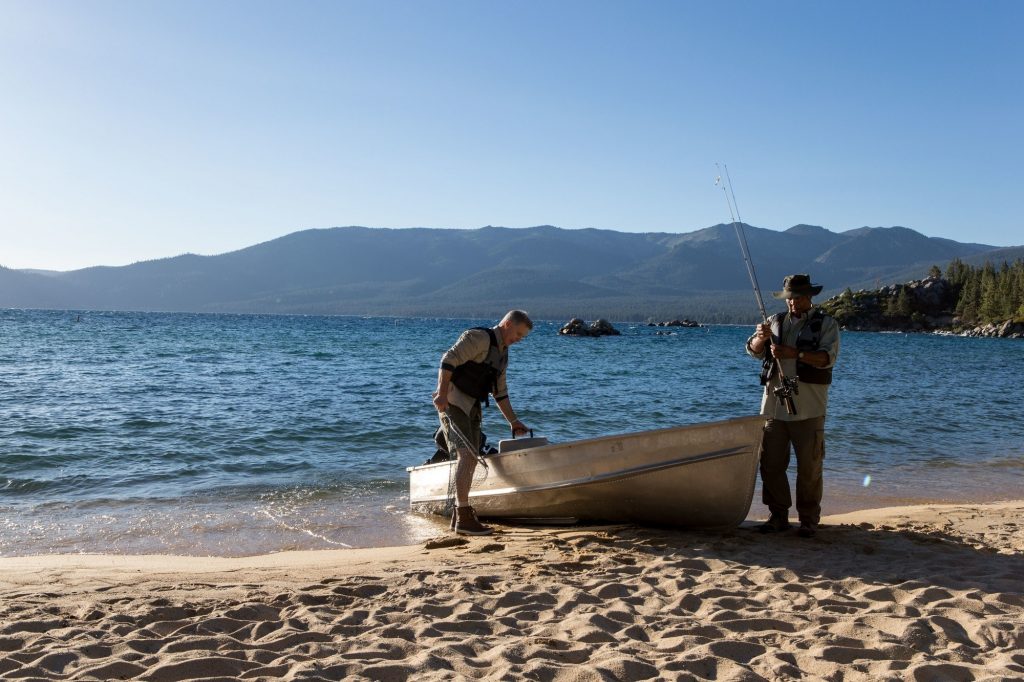 Bass Boats: These boats' low profiles and V-hulls allow for better access to shallow water. They're best known for angling bass and can typically accommodate 3 people.
Size: 16-26 feet
Center Console Boats: Named because of the central location of their steering console, these single-deck, open hull freshwater and saltwater boats can typically handle rougher offshore waters. They're well-suited for those looking to catch ocean fish.
Size: 18-48 feet
Sport-fishing Boats: Larger vessels geared for those who go after bigger fish. Sport-fishing boats are spacious enough to provide amenities for extended trips.
Size: 38-100 feet
Aluminum Fishing Boats: Smaller boats featuring riveted or welded aluminum hulls are primarily used for freshwater fishing. These simply-designed, lightweight vessels are well-suited for shallow water and inlets, and can fit in places other boats cannot. Learn how to paint an aluminum fishing boat.
Size: 8-24 feet
Walkaround Boats: Best for family fishing experiences, walkarounds feature stowaway seating, rod holders and steps to access the forward deck. Like center console boats, they have open hulls and full-length decks, as well as cabins for longer trips. They are most used in coastal waters and larger bays.
Size: 18-28 feet
Types of watersports boats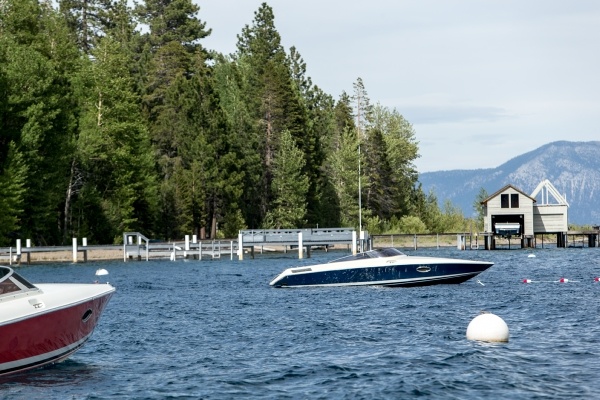 Fish & Ski Boats: Designed for fishing and watersports, fish and ski boats offer the best of both worlds and are ideal for families that enjoy watersports. Most feature a sunpad area that can convert into a fishing platform.
Size: 16-22 feet
Ski Boats: For the waterski enthusiasts, these motorboats are made to tow 1 or more water skiers and feature powerful engines.
Size: 18-28 feet
Wakeboard Boats: The design and features of wakeboard boats enable them to create large wakes that a wakeboarder can jump from side to side – often doing aerial tricks. Known as V-drive boats, wakeboard boats have their engines placed backwards in the bow of the craft, which creates a larger wake.
Size: 18-28 feet
Jet Boats: Similar to bowriders, jet boats have spacious seating areas in the front, as well as seating in the back. Known for maneuverability, they can be used for a relaxing cruise or a speedy ride.
Size: 14-26 feet
Personal Watercraft: Also known as PWCs, these craft are designed for those with a passion for watersports, such as tubing and waterskiing. PWCs usually have planing hulls, allowing them to move more rapidly on the water. Typically more affordable than a boat, some PWC models are designed to carry up to 3 riders. Find out how to buy a Jet Ski.
Size: 8-13 feet
Consider boat insurance
These are some of the most common types of recreational boats around. As you can see, there is a kind of boat out there that will fit your needs. Once you find your perfect match, be safe and get the coverage you need to stay protected on the water.