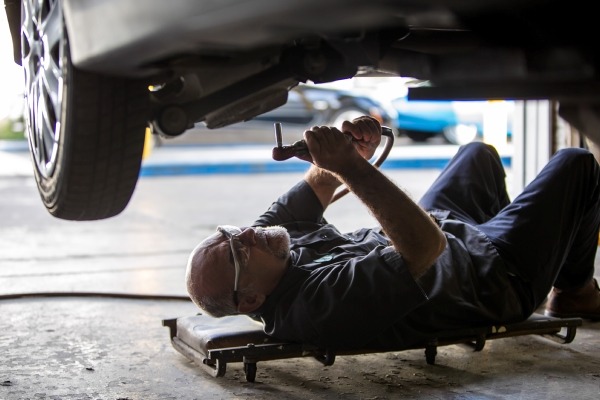 Finding a good mechanic is as important as finding the right doctor or dentist; you need someone you can trust and who can keep the car running properly for as long as you own it. And, just as with a doctor or dentist, the best time to look for a mechanic is when your car is running well, not when you're in immediate need of service or repair.
Making sure your car is properly cared for is crucial to – and being able to enjoy your vehicle for many years. A good auto mechanic will be honest and proactive. In other words, he'll care about keeping you as a customer and will work to build a relationship with you.
The Federal Trade Commission suggests doing plenty of homework when it comes to finding a good mechanic. That means starting by getting referrals from friends and family members. Ideally, you will want to find a mechanic who is located close to you so it's convenient to take your car in for repairs. After you've gotten recommendations, a little more homework is in order: It's time to start checking online reviews to see what other customers are saying about the repair shop.
Visit a few different sites and look at social media pages to see what customers are saying. Of course, you'll want to rely on more than one or two customers' evaluations; not all customers will be happy all of the time, and oftentimes the unhappiest customers are the most vocal. So compare all comments and complaints before making a final decision.
Checking references
Another way to check out a potential auto mechanic is to search for any investigations or complaints about their work. For starters, many state attorney general offices investigate auto repair shops and keep a database of complaints. You can find your state AG office online and search for complaints against the shop you're interested in using. If your state AG office doesn't handle automotive repair shops, see if your state consumer protection agency has a database on auto mechanics.
In addition to looking for any complaints, you can also research the shop's affiliations. Is it a member of the Better Business Bureau? BBB members promise to uphold a code of ethics and also want to maintain a good rating with the organization. You can visit the BBB website and find out immediately if any complaints have been filed against the mechanic.
Mechanics have a couple of different certifications that indicate a higher standard of quality and ethics. Look for someone who has certification from one or more of the following:
AAA: A repair shop that carries the AAA seal of approval has to meet certain standards, such as offering a warranty on their work. Regardless of whether or not you're an AAA member, this is always a good sign for consumers – and if you're not happy with the work, AAA will investigate it.
Automotive Service Association: Members of the Automotive Service Association also pledge to uphold a certain standard of ethics and service. The trade organization offers ongoing education to its members to ensure they stay up to date on the latest vehicle technology, as well as giving them tools for business management.
Automotive Service Excellence: ASE is an organization designed to make sure auto repair shops are run fairly and with the consumer's experience in mind. An ASE certification means the mechanics in the shop have completed testing to qualify for the organization's standards of knowledge in automotive repair. Even if the shop is ASE certified, you'll still want to check to make sure the individual technician working on your car has earned the certification, too.
Know before you go
In addition to doing your homework beforehand, make sure the mechanic will provide you with a written estimate of the work that needs to be done, including telling you what parts need to be repaired, exactly what will be done and providing you with an estimate.
If the cost of repair seems high, don't be afraid to get a second estimate from another auto shop. Good mechanics should be willing to put their costs on paper, and it never hurts to do a little comparison shopping.