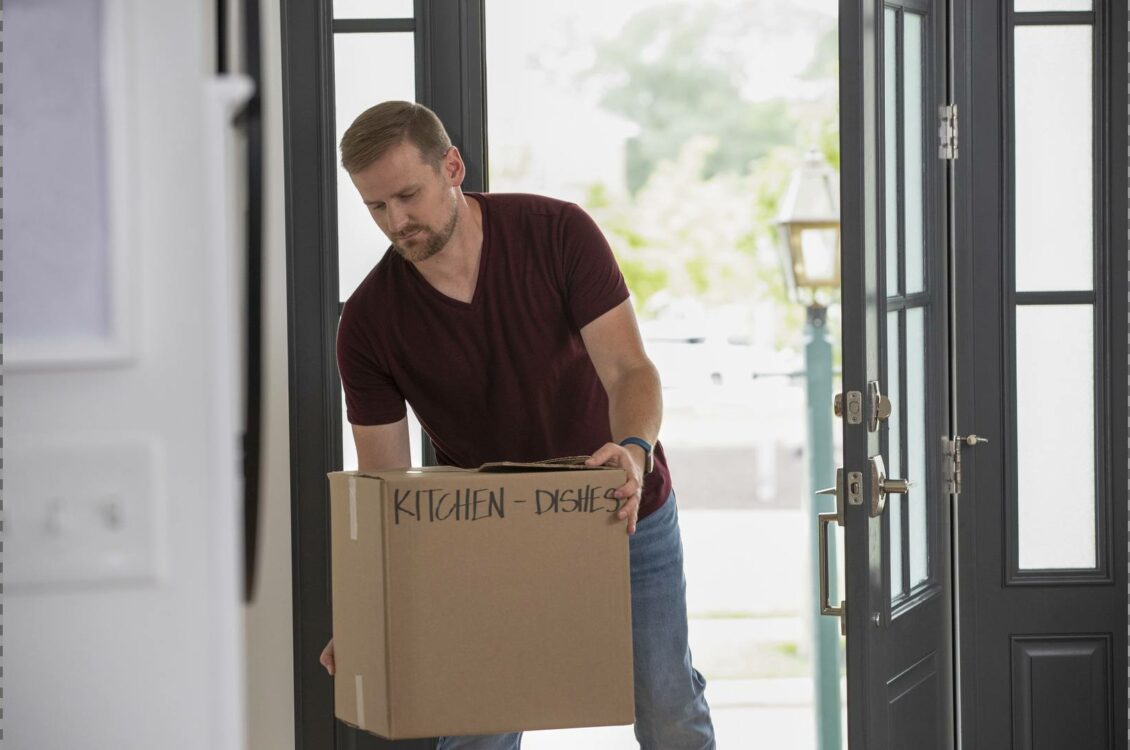 Making big decisions about where and how you live isn't always easy. Your space needs to meet your needs and remain comfortable for you for the unforeseeable future. However, you may find yourself having too much space — and it isn't comfortable or convenient. In fact, 60% of Americans living in a 2,000-square-foot home said they'd like to downsize their living space, according to Trulia. That's why finding the right apartment with less space might actually improve your quality of life.
For many, an apartment is the right size. However, deciding to downsize into an apartment requires some careful evaluation, especially as you're considering how your lifestyle may change when you're living in a smaller space. If you're thinking about downsizing to an apartment, consider the following seven benefits of making the switch.
1. Less Upkeep
A major benefit for most people when downsizing from a house to an apartment is less maintenance. There are fewer indoor chores to manage with less surface area to dust and smaller floors to sweep. Plus, there's usually no outdoor maintenance since landlords or the apartment's maintenance crews will handle removing snow, landscaping and mowing the lawn. If you rent an apartment, it's also likely that you won't incur maintenance or repair costs for your appliances, furnace or air conditioning units.
2. Use Fewer Natural Resources
In addition to having fewer maintenance requirements, apartment living can be "greener" than living in a house, too. There's no large lawn or garden you're responsible for watering. If you move to an apartment in an urban area, it's easier to walk or bike to nearby entertainment, and you'll likely have better access to public transportation.
3. Meet New People
When downsizing to an apartment, there's ample opportunity to meet new people and try new activities. Playing a hand of cards or going for a walk with the neighbors is easy and convenient to do in an apartment compared to a more isolated lifestyle in a country home, for example.
4. Avoid Unnecessary Purchases
Apartment dwellers are less likely to make impulse buys because they simply lack the space to store extra items. With a small space, you make purposeful decoration choices and only purchase what's needed rather than what appeals to you on a showroom floor.
5. Pass Down Family Heirlooms
Downsizing your home means downsizing your belongings. It provides a good opportunity to pass family heirlooms down to younger generations. You get to see the appreciation your grandson has when he gets your old baseball card collection, for example.
6. A Fresh Start
Switching from a large home to an apartment often gives people a new outlook on life, especially if it's your first time living in an apartment. The apartment represents a new beginning without home burdens such as high property tax payments and larger mortgage or rent payments, depending on the location of the apartment. It can feel liberating to start a new life chapter, and it may inspire you to make other freeing decisions, too.
7. Reduce Your Monthly Bills
If you're able to find a good deal, an apartment usually offers lower monthly utilities than a home. You'll use less electricity, heat and water in an apartment, and some monthly bills may be eliminated altogether. For instance, the monthly cost to rent a water softener to manage hard water is unlikely inside an apartment. Some of your utility costs may be included in your rent, too, such as your waste management or water bill.
After downsizing you have less clutter, but you'll still have things worth protecting. See what renters insurance covers to help make sure your new smaller home and belongings are protected.