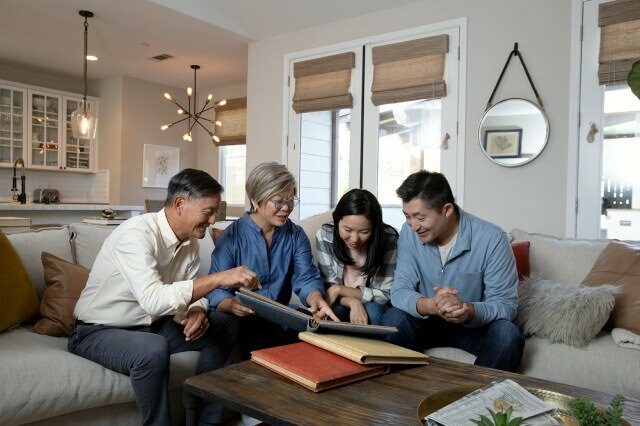 A second house might be an investment, a vacation property or a combination of the two. Regardless of its intended use, a rising number of people are purchasing residential real estate. They see real estate as a safer investment than other investments that might come with increased risks. A National Association of Realtors survey showed that in 2016, investment home sales rose 4.5% over the previous year.[1]
While second home does require the same care and maintenance that you provide for your first home, and will add to your monthly costs, the benefits and pleasures of second home ownership can be significant.
Here are some things to think about if you're considering buying a second home.
1. Budget
Before you start, ask yourself: can I afford a second home? Think about the total cost of owning a second home, not just the home's list price. Like your first home, expenses include a mortgage, property taxes, insurance, utilities and upkeep. But a second home may have additional costs, including a security system because you won't be there as frequently to see what's going on. If you're planning to rent the home out, you may choose to go through a property manager who can handle tenant issues on your behalf.
Insurance for vacation homes and rental properties typically costs more than homeowners insurance. Also, small problems that happen in the house can become big problems by the time you notice them, especially if there's no one living there to spot them. Renters, especially short-term ones, may not treat the house as well as you would, which may mean higher maintenance costs.
2. Can I afford a second home?
Part of the budgeting process is making sure you're on track with your other investments first, such as retirement savings and covering your main home's costs. Because real estate isn't liquid and can fluctuate in price, it's important not to rely on this second property if you might need access to quick cash for other expenses. If you plan to buy a second house for investment purposes and rent it out, do you have a backup financial plan in case you have periods with no renters? If there's a lull in tenants, can you afford to pay for the house with your current income?
3. Home use and purpose
Before buying a second home, think about your reason for wanting it, and ensure that fits into your financial plan. Some people buy vacation homes with the idea their vacations will get cheaper over time, or they'll retire to that house. Others want a place they can go on vacation for a week or two each year, then rent it out for the rest of the season to pay for itself. Still others see the property as a good long-term investment, whether it's used as a vacation rental or full-time property rental. No matter what your reason, know why you're purchasing the home.
How to buy a second home
Once you decide you want a second home and have found a location, you'll go through the same process of looking as you would for your first home. You'll work with a real estate agent and look for homes in your price range and the location you like. You'll also want to consider how to insure your second home. Since you won't be living in it all the time, your insurance needs will be different. Your Nationwide agent will be happy to discuss your options.
[1] Affordability, Tight Supply Cause Vacation Home Sales to Plummet in 2016; Investment Sales Climb 45%; https://www.nar.realtor/news-releases/2017/04/affordability-tight-supply-cause-vacation-home-sales-to-plummet-in-2016-investment-sales-climb-45