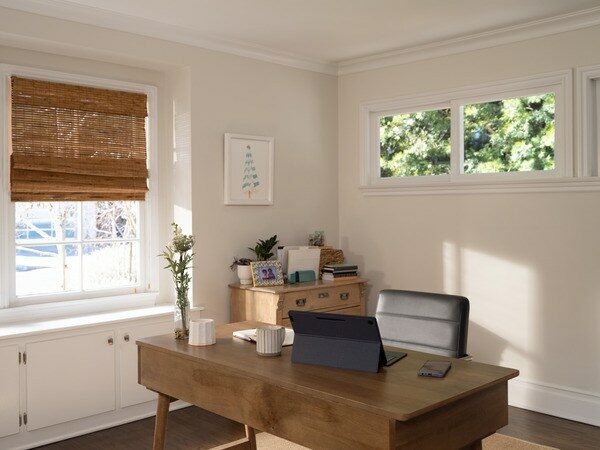 There's a lot of conflicting advice about how to stage a home, and the details often vary with the home and the neighborhood. Talk with your realtor about local trends and buyers' expectations, and then stage your home with those preferences in mind. "A realtor can see your home through buyer's eyes and can provide the guidance to make it look its best," notes Bill Golden, Re/Max Metro Atlanta Cityside realtor.
Obviously, before listing your home should be scrupulously clean and freshly painted in neutrals colors such as pale blue, gray or tan that will pair easily with almost any décor. Remove knickknacks and extraneous furniture to help your home appear spacious and organized.
Here are several more subtle tips to help your home sell fast:
Kitchens
Spruce up your kitchen by replacing dated light fixtures with modern styles and old drawer pulls and cabinet handles with the newer styles and finishes that are most popular in your area. If your cabinets look tired, reface them with new doors and drawer fronts or have them restrained and finished or painted. Adding a band of crown molding where the cabinet meets the ceiling also contributes to a more polished look.
Baths
Bright white sells. Hang new, fluffy white towels and use white accents, such as soap dishes and bath mats, to suggest luxury. Give the room a spa feeling with candles and natural accents. For powder rooms (and accent walls in the bedroom and dining area) consider deep tones. These rich shades add drama and make rooms more intimate. Here, you can add a bit of bling without overdoing it.
Living room
Ensure that traffic flow is functional and promotes conversation. Float furniture away from the wall and into conversational groupings to make this space feel larger and more inviting. Be willing to move pieces from other areas of the house to emphasize the beauty and function of the room.
Bedrooms
Update each room with coordinated bedding in a neutral color pallet. "If any of the bedrooms are unusually small, large, or oddly shaped, use furnishings to show how they may be used. This helps potential buyers see themselves living in the space," Golden says. Consider staging one bedroom as a dual function guest room and home office or exercise area.
Dining areas
Show off these areas with contemporary flair. Rather than setting the table for a formal dinner, consider an attractive floral arrangement gathered from your yard. For example, a few sprigs of bougainvillea, fern fronds or autumn branches each lend interest and color for the price of a few minutes' gathering time. If you must set the table to hide scratches, choose contemporary place settings and neutral table linens. Use napkins for a pop of color.
Undefined spaces
Transform these bonus spaces into functional areas. A chair and reading light can transform a stairwell nook into a cozy reading spot. A rubber mat and exercise ball can create a yoga studio in a basement. A desk and bookcase can turn a bonus room into a home office.
On the day of the open house, turn on all the lights to help your home feel bright and airy. Lighting experts recommend 100 watts of light from multiple sources for each 50-square-foot section.
Each room should include ambient lighting (recessed lights or chandeliers, for example), task lighting (pendants or desk lamps) and accent lights (such as sconces and table lamps) to create layers of light on multiple surfaces – including walls – making a warm, inviting environment. During the day, make sure your windows are spotless, then raise the blinds to let in light and highlight the view. Use mirrors to reflect light and bring the outside in.
Staging your home to sell needn't be expensive, Golden stresses. Often you can re-purpose pieces you already have. Even if your home is empty, he says, "Stick to basics. Remember that you are demonstrating the function of the space. So focus on key pieces, not accessories and art."
If you want to sell your home quickly and keep your costs low, check out these tips for home staging on a budget.